MetCom Finishes FDR from Library to Great Mills Rd.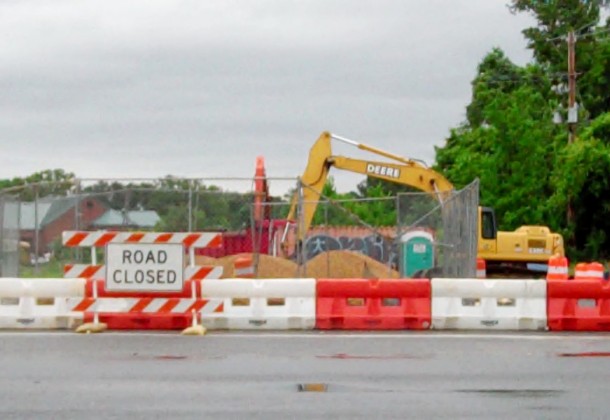 Posted by
Great Mills Trading Post
Leading Edge  
Calling it to the month, last spring Robert Troutman said Great Mills Trading Post was ready then to begin construction of FDR Boulevard between the Lexington Park library and Great Mills Road, but that the local water and sewer company wouldn't be done until fall.
Fall, Mr. Troutman said, isn't the best time to begin a road.
It was, however, when St. Mary's County Metropolitan Commission was able to finish putting its utilities in place. The video shows the final days of the work near the intersection of FDR and Shangri La.
The Lexington Park Volunteer Rescue Squad broke ground last month for their new headquarters on the new section FDR on the same side of the road as the library.
[youtube=http://www.youtube.com/watch?v=X0rcWTZPgMA]