Marines Approach Libya; Pax Holds Remembrance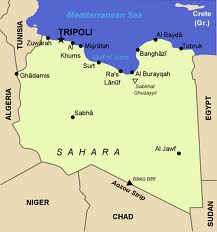 Morning Coffee is a robust blend of links to news around the internet concerning the Naval Air Station Patuxent River economic community. The opinions expressed here do not necessarily reflect those o

f the Leader's owners or staff.
Marines move closer to Libya as the anniversary of 9/11 attacks approaches, reports CNN Security Clearance; it is the first anniversary of the attack on the U.S. compound in Benghazi, Libya.
NAS:Pax River will hold a  9/11 remembrance event, Wednesday, Sept. 11, starting at 8 a.m. at the parade field. The event includes a morning Colors observance, a prayer, short speech and a fire truck parade.
Big business sees sequestration as more hype and no action and the stock market isn't interested in it either, reports Politico. Majority Leader Rep. Eric Cantor introduced a continuing spending resolution to avoid a shutdown of government after Sept. 30, reports Gov Exec.
Wrapping up a contract with no future projects in sight closes a BAE office in Pennsylvania, reports Defence Talk.
Directors announce long planned SAIC split up, reports Defense Daily. (Paywall.)
NAVAIR approves purchasing bearings and bushings from China subsidiary of Trans-Pacific Aerospace Company, reports Wall Street Journal. UK and Norway seek to share maintenance and sustainment of F-35s, reports Aviation Week.
Federal acquisition processes need an overhaul, according to a just-completed professional services study, reports FCW.
More federal agencies are switching to the iPhone, FCW reported the day before Apple is expected to introduce two new iPhones.
The race is on to launch a small UCAS from a small ship, reports Next Gov.
Dahlgren, VA will get 25 percent of the work associated with the Lockheed Martin Canada $10 million contract for high-fidelity computer based networked system that provides a training environment for both operation and corrective maintenance tasks on selected combat systems. This contract combines purchases for the U.S. Navy (25 percent), Japan (20 percent), Pakistan (20 percent), Spain (20 percent) and Norway (15 percent) under the Foreign Military Sales (FMS) Program. Work will be performed in Dahlgren, Va. (25 percent), Norway (20 percent), Pakistan (20 percent), Spain (20 percent) and Japan (15 percent). Work is expected to be completed by September 2016.  Contract funds will not expire at the end of the current fiscal year.