LexPark Civic Group Meets Wed. at a Different Locale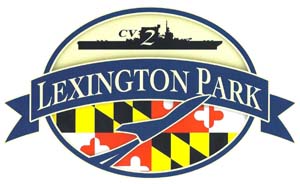 Posted by
Lexington Park Business and Community Association
Bay Leader

The of location of both the Nov. 13 and Dec. 11 meetings of the Lexington Park Business and Community Association will be held at Compass Systems Inc. at 21471 Great Mills Road in Lexington Park, MD. This is a different meeting place than the regular association meetings.
The civic association meets the second Wednesday of every month, usually in the social hall of the Bay District Volunteer Fire Department but moves its meeting during the hall's busy holiday season.
The meetings begin at 6:30 and end promptly at 8 pm.
Topics on the agendas include the status of ongoing civic improvement efforts, including the new COPS program, Community-Oriented Policing, out of the St. Mary's County Sheriff's Department, reports on road work, water and sewer systems, lighting and other public projects.
Topics for discussion Nov. 13  include:
Special thanks to Barbara Saylor and PNC Bank and recap of the October Discover Lexington Park event
Premier of Channel 10's Discover Lexington Park interviews with local celebrities
Status of COPS initiative
Status of FDR Blvd. and Patuxent Park reconstruction projects
Planning for the Discover Lexington Park for the Holidays initiative
LPBCA sponsored by:
[adrotate group="13″]