JSF's Initial Operating Capability Report Due This Week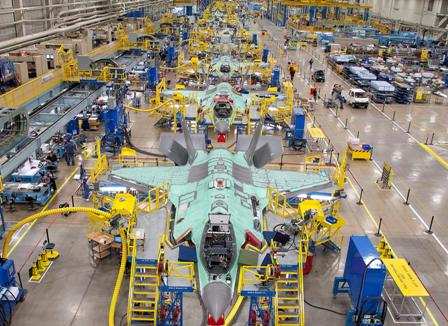 Morning Coffee is a robust blend of links to news

around the Internet concerning the Naval Air Station Patuxent River economic community. The opinions expressed here do not necessarily reflect those of the Leader's owners or staff.
Marines, Air Force and Navy to report F-35's Initial Operating Capability date to reach Congress Friday, says Breaking Defense.
DoD Buzz reports the Air Force advances its anticipated 2017 IOC.
Flight Global links the full F-35 acquisition report, noting the operational capability date is due to Congress June 1.
Air Force figures the F-35 costing $32,000 an hour to fly, reports Flight Global.
Modification designed for Wasp flight deck to offset exhaust ramifications with JSF vertical takeoff, reports Aviation Week.
Defense Industry Daily gives a primer on WGS, a set of satellites to handle USA warfighting bandwidth needs, including procurement data.
Bipartisan bill to deter cyber theft should be referenced in upcoming meeting between U.S. and Chinese presidents, says US Senate Armed Services Committee Chairman Sen. Carl Levin, reports Defense News.
Questions remain on how agencies are responding to stricter rules limiting use of Chinese technology in supply chains, reports FCW.
Less than a week after Mr. Obama laid out his defense objectives, a drone attack reportedly killed a Taliban commander in Pakistan, says Intercept of Defense News.
NOAA reactivated its only spare satellite since GOES East shut down last week, a week before start of what is expected to be an active hurricane season, reports FCW. The satellite is pivotal to short-range storm predictions.
House spending committees not including 2014 pay raise for civilian federal employees, reports Gov Exec.
Four think tanks warn Congress over danger of military sequestration budgets, reports The Hill.