Hawks Seek Repeal of Defense Budget Caps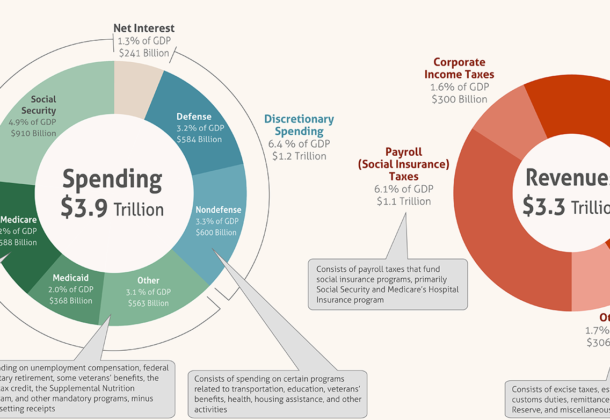 http://thehill.com/homenews/senate/333754-top-house-intel-dem-comey-memo-paints-alarming-portrait-of-potential-trump
Morning Coffee is a robust blend of links to news around the Internet concerning the Naval Air Station Patuxent River

economic community. The opinions expressed here do not reflect opinions of the Leader's owners or staff.
The heads of the House and Senate armed services committees — bolstered by a letter to House Speaker Paul Ryan (R-WI), signed by 141 lawmakers — are calling for a repeal of budget caps for defense, reports Defense News.
Navy Times says President Trump's campaign promise of a bigger, deadlier Navy is impacted by a lack of a new secretary of the Navy. The president's first nominee, financier Philip Bilden, was unable to fully disentangle his complex financial ties and the new presumptive nominee, a former Marine pilot and financier Richard Spencer, is also caught up in a mess of financial entanglements.
Last night's previously scheduled briefing by CIA Director Mike Pompeo to the House Intelligence Committee was expected to be refocused at reports that President Trump shared highly classified information with Russian officials, reports Politico.
Following reports that the president asked former FBI Director James Comey to stand down on federal investigations into Michael Flynn, The Hill reports, Rep. Adam Schiff (D-CA), ranking member of the House Intelligence Committee,  calls for all lawmakers to see Comey's notes from his February meeting with the president. Huffington Post reports House Oversight Committee Chair Jason Chaffetz (R-Utah) has the power and says he  is ready to subpoena the memo reportedly written by Comey.
Politico reports Senate Majority Whip John Cornyn (R-TX) pulls out of the running for FBI director, after interviewing for the job Saturday.
The Air Force is crowdsourcing the revitalization of its squadrons, reports Federal News Radio, calling on its airmen to log in online to comment, share, and vote on ideas that will better its squadron units.
The Pentagon is studying gray zone conflict — otherwise known as hybrid warfare — beginning with a focus on Russia and later moving on to study Iran and China, reports Defense News.
North Korea's recent missile test-launch signals major advances toward developing an intercontinental ballistic missile capable of targeting the US, reports Reuters. The test showed a level of performance not previously attained by North Korea.
The death of Navy SEAL Kyle Milliken and the wounding of two more US troops in Somalia this month marked the first deadly engagement for American forces in the country since the Battle of Mogadishu in October 1993. So what were they doing there? answers DefenseOne.
President Trump is expected to decide this month whether to send more US troops to Afghanistan, where a strengthening Taliban insurgency threatens the 15-year war effort. The LA Times reports Pentagon officials are drawing up plans to add 3,000 to 5,000 personnel to the US-led NATO training mission, arguing that the additional troops could work more closely with Afghan soldiers and police, who are suffering heavy casualties, and force the Taliban to the negotiating table.
White House officials rushed to head off the president after he fell for a joke set up by fake Times covers and put on his desk by Deputy National Security Advisor K.T. McFarland, before Trump could tweet or make any public statements about the fake news, reports Politico. White House chief of staff Reince Priebus later issued a stern warning at a senior staff meeting: Quit trying to secretly slip stuff to the president. The president rarely surfs the web on his own, but his staff have made a habit of slipping news stories on to his desk — including the occasional Internet hoax.
Forbes reports law enforcement and security experts across the world are investigating the WannaCry ransomware. Seeking who who was behind the massive outbreak they have found a clue in the code that points to North Korea.
Fox News reports President Trump is preparing to go public about how last year shaped his personal fortune, a White House official says. The plan was disclosed Monday as Vice President Mike Pence filed his own 2016 personal financial disclosure form with the Office of Government Ethics. Pence reported earning about $110,000 last year, entirely from his salary as governor of Indiana.
Contracts
Northrop Grumman Systems Corp., San Diego, California, is being awarded $303,936,000 for modification P00017 to a previously awarded fixed-price-incentive contract (N00019-15-C-0002) for the procurement of three low-rate initial production Lot 2 MQ-4C Triton unmanned aircraft.  In addition, this modification provides for one main operation control station, one forward operation control station, trade studies, and tooling.  Work will be performed in San Diego, California (42.9 percent); Red Oak, Texas (11.3 percent); Baltimore, Maryland (11.3 percent); Salt Lake City, Utah (8.7 percent); Bridgeport, West Virginia (6.3 percent); Indianapolis, Indiana (3.7 percent); Palmdale, California (2.2 percent); Moss Point, Mississippi (1.6 percent); Santa Clarita, California (1.2 percent); Montreal, Quebec, Canada (0.9 percent); Vandalia, Ohio (0.5 percent); Medford, New York (0.3 percent), and various locations within the continental US (9.1 percent).  Work is expected to be completed in April 2021.  Fiscal 2016 and 2017 aircraft procurement (Navy) funds in the amount of $303,936,000 will be obligated at time of award, none of which will expire at the end of the current fiscal year.  The Naval Air Systems Command, Patuxent River, Maryland, is the contracting.
Lockheed Martin Corp., Lockheed Martin – Rotary and Mission Systems, King of Prussia, Pennsylvania, is being awarded an $8,501,430 cost-plus-fixed-fee delivery order (N0001917F1024) against a previously issued basic ordering agreement (N00019-15-G-0057). This order provides for the management, sustainment and upgrade of the Tactical Tomahawk Weapons Control System (TTWCS) software product baseline and the required system and software documentation for the Navy and the government of the United Kingdom. This order also includes TTWCS discovery/re-work for v5.5, TTWCS v5.4.2 system development activity (SDA), TTWCS v5.6.0 SDA, TTWCS v5.6.1 SDA, continue v5.4.0.2 security and sustainability builds, and continue requirements definition, design, and development for build v5.7. Work will be performed in King of Prussia, Pennsylvania (98 percent); and Patuxent River, Maryland (2 percent), and is expected to be completed in January 2018. Fiscal 2017 operations and maintenance (Navy); fiscal 2017 research, development, test and evaluation (Navy); fiscal 2017 other procurement (Navy); fiscal 2017 shipbuilding and conversion (Navy); and foreign military sales funds in the amount of $8,501,430 will be obligated at the time of award, $280,454 will expire at the end of the current fiscal year. This order combines purchases for the Navy ($6,401,430; 75 percent); and the United Kingdom ($2,100,000; 25 percent) under the Foreign Military Sales program. The Naval Air Systems Command, Patuxent River, Maryland, is the contracting activity.