Get Your Flu Shot!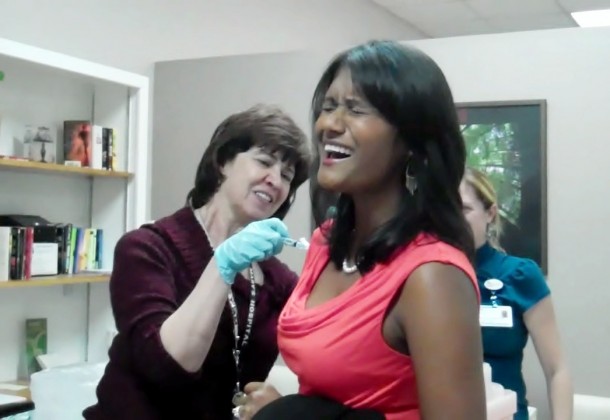 Posted by
Three Oaks Center
, Community Builder &
MedStar St. Mary's,
Pax III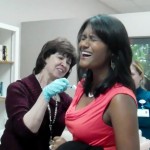 Three Oaks Center invited MedStar St. Mary's to last week's Veteran's Resource Day to provide free flu shots. Staff were included in the center's generosity and Sasha Seenath, Three Oaks' case advocate for homeless veterans, volunteered to take her shot for the camera.
Everyone who is at least 6 months of age should get a flu vaccine this season, according to the Centers for Disease Control. Influenza is a serious disease that can lead to hospitalization and sometimes even death. Every flu season is different, and influenza infection can affect people differently. Even healthy people can get very sick from the flu and spread it to others.
Despite her fears, Ms. Seenath got her flu shot.
[youtube=http://www.youtube.com/watch?v=zL1dTdg8omo]
Even if you don't have a regular doctor or nurse, you can get a flu vaccine from say a health department, pharmacy, urgent care clinic, and often your school, college health center, or work. To find a location near you, visit the CDC website and put your Zipcode into the flu vaccine finder about halfway down the page.
Source: Centers for Disease Control