Finally, Good F-35B News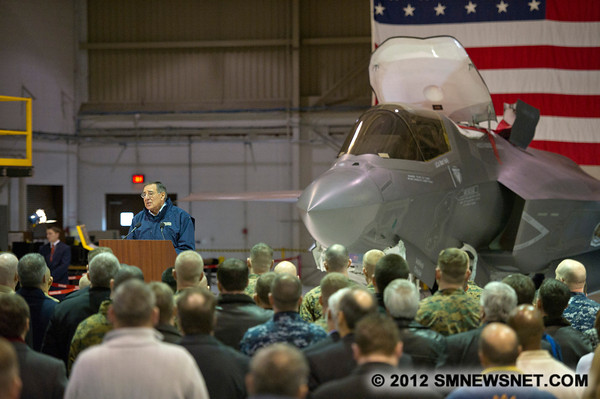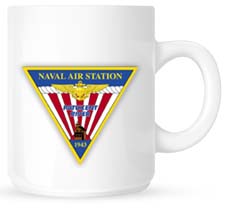 Welcome to Morning Coffee, a robust blend of links to news around the Internet concerning Naval Air Station Patuxent River, NAVAIR, the Pentagon and beyond. The Leader provides this link feature as a survey of the news and announcements affecting the local military economy. The opinions expressed here do not necessarily reflect those of the Leader's owners or staff.
It's official, the New York Times reports, the Marines' F-35B Lightning II Joint Strike Fighter is off probation. Rolls Royce is very happy about this (subscription required), The Wall Street Journal reports. The Washington Post notes the program is "not out of the woods yet." AOL Defense says Panetta's action is, finally, good news for the program. But the Star-Telegram asks if the JSF program is flying high or sputtering. Canadian company delivers its first set of wings for the Navy's F-35C, according to the Vancouver Sun.
After making his speech at Pax River, Defense Secretary Leon Panetta headed back to Washington to meet with defense industry leaders about looming budget cuts, the Chicago Tribune reports. AOL Defense argues that the Pentagon's budget sky isn't falling. Ares warns that nobody in Washington is planning for coming mandatory budget cuts.
Panetta says that the Navy will not cut its carrier fleet below 11 ships, Defense News reports.
Defense Industry Daily examines the UK's wind farm radar solution.
The Enterprise examines changes to the military's TRICARE health insurance program. …Aaaaand the Veterans Administration just accidentally divulged 2,200 Social Security numbers to a public web site, the Navy Times reports.
Congress members are wary about conflict with Iran, The Hill reports.
The New York Times asks if drones undermine democracy. Europe rolls out its latest combat UAV, Ares reports.
Time finds a delicious piece of Pentagon procurement word salad.
The Pentagon is pushing military technology to its allies, AOL Defense reports.
Germany begins withdrawing from Afghanistan, and France suspends is training program after shooting, Ares reports.