Entrepreneur Education Continues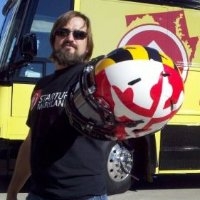 Posted for
Lexington Park Business and Community Association
Bay Leader  
Just as there are proven approaches to selling to the government, there is also formula for pitching to a commercial business audience.
The stakes are high when pitching to potential investors, partners and customers. It is important to know exactly what your prospects want to know and how to deliver the information in a confident, concise and informative manner.  Register today for the upcoming Southern Maryland Innovation and Tech Meetup (SMIT) with the topic: Entrepreneurial Education Series: Crafting Your Business Plan Pitch. The meetup will be held on Wed. Feb. 19, 2014 beginning at 6 p.m. at Wyle Laboratories (22309 Exploration Drive, Lexington Park.)
Pitching is a skill that needs to be honed. And your pitch is a perfect presentation that needs to be practiced. This program is a platform to perfect your pitch and set your business up for success.
Be sure to attend if you:
·  Want to Raise Money, But Don't Know How to ENGAGE Investors
·   You Are Looking for Business Partners, But Don't Know How to Communicate the Value of Your Technology
·    You've got your Technical Brief Down Pat, But Don't Have A Business Pitch
·     Your Primary Customer Base is Government, But You're Looking To Sell Commercial
·      You've Tried to Reach Prospects in the Past with no luck
SMIT is proud to introduce Mike Binko as the speaker for this event. Not only is Mr. Binko a serial entrepreneur, he is also an investor.
Mr. Binko is founder and CEO of kloudtrack, a provider of cloud-based solutions and the founder and managing partner of Gemini Venture Partners, LLC, an early stage private equity and venture capital firm concentrating on software, SaaS/Cloud, mobile computing, communications, internet, social networking, enterprise data management, new media and related IT sectors.
His prior positions include serving as founder or C-level executive at numerous companies, including XRiver Technologies, Xbernaut and LaunchFuel. Of note, LaunchFuel is a Virginia based venture accelerator, which helps strong companies become strong candidates for venture capital and other growth financing. Mike now helps Maryland-based companies get exposure as founder and co-chair of Startup Maryland and its Pitch Across Maryland.
He is a graduate of the Innovation Management program at University of Maryland and served as an instructor in the Corporate Ventures program at George Washington University. His role as a business evaluator for NIST and a certified practitioner for the Public Relations Society of America demonstrates his well-rounded business acumen.
Don't miss this must-attend event, which promises to be highly informative. Mr. Binko will show videos of perfect pitches (as in companies which got funded) and offer participants the opportunity to practice their pitch as well.
Doors open at 5:45 p.m. Happy Hour to follow at The Tides. RSVP  to reserve your spot.
To learn more about Mike Binko, visit www.startupmaryland.org/michael-p-binko/.
LPBCA sponsored by:
[adrotate group="13″]