Congress Finally Focuses on Sequestration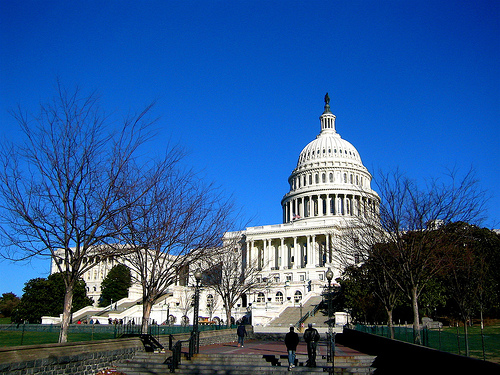 Morning Coffee is a robust blend of links to news around the Internet concerning the Naval Air Station Patuxent River economic community. The opinions expressed here do not necessarily reflect those of the Leader's owners or staff.
Politico says sequestration is now finally getting popular awareness. AOL Defense sees the compromising attitude erode in Congress.
Lockheed fires CEO for sleeping with an employee, but the Pentagon tells the company to stay focused on the F-35, Reuters reports. Adaptive engine technology may be on its way to the Joint Strike Fighter, Aviation Week reports. Meanwhile, concurrency upgrade costs for early production Lot 4 has jumped to $580 million (paywall), double what was estimated in April, according to Inside Defense.
Navy finds cracks in the rotor blades (paywall) of the AH-1W attack helicopter, according to Inside Defense.
Boeing gets a $34.7 million NAVAIR contract for the design, development and test of the Harpoon and SLAM-ER Weapons Systems Joint Common Test Station.
Defense News speculates that Leon Panetta may stay on as defense secretary. Meanwhile, The Hill speculates that Sen. John Kerry will replace him.