DepDefSec Work Expected at UK Air Show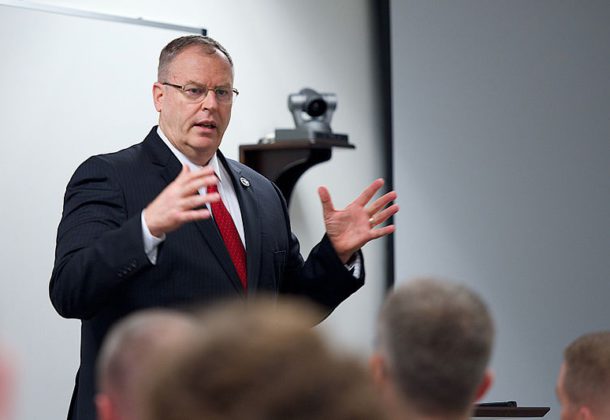 Morning Coffee is a robust blend of links to news around the Internet concerning the Naval Air Station Patuxent River

economic community. The opinions expressed here do not reflect opinions of the Leader's owners or staff.
While the F-35 Joint Strike Fighter is expected to dominate much of the news coming out of the upcoming Farnborough Air Show, the appearance of US Deputy Defense Secretary Robert Work is adding what Breaking Defense is calling "a boost in firepower for the air show." Reports are that he will discuss his Third Offset Strategy in closed-door meetings while he is in the United Kingdom.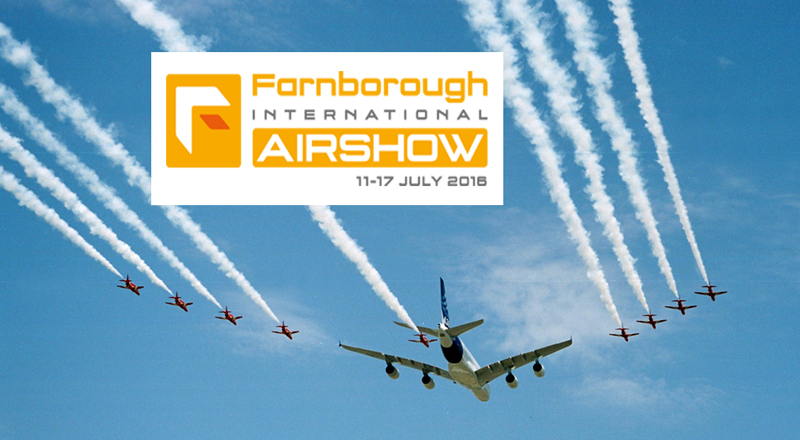 The US Air Force made its first Atlantic crossing with the F-35A, the conventional takeoff and landing variant of the Lightning II used by the Air Force, Yahoo News reports. Three F-35A's will participate in the Royal International Air Tattoo air show in England next week. The JSF will fly with an F-22 Raptor and a P-51 Mustang acting as the warbird of the formation.
Despite significant schedule slippage and additional costs, the F-35 program is now hitting all its scheduled targets and performing excellently, The National Interest reports. "It's called the Lightning II, but perhaps it should be renamed the Phoenix. Like the mythical bird, the F-35 Joint Strike Fighter has risen from the ashes," Dan Goure writes.
US Air Force officials say how they are planning to use the F-35 Joint Strike Fighter in a war with China, Defense One reports. The bottom line: a lot needs to change in the way the Air Force uses its warplanes in battle.
The Canadian government is considering choosing which new fighter jets it will purchase instead of determining which company will replace that country's fleet of CF-18s in an open competition, The Globe and Mail reports. A recent poll, paid for by Lockheed Martin, shows support for an open bid process. The survey found support for the position that the Canadian forces should "go to tenders" to buy their next fighter jet. Officials have refused to commit to a competition, insisting instead on the urgent need to fill a "capability gap" between number of CF-18s available and the demands of Canada's NATO commitments.
The US Navy has selected an Italian Osprey Active Electronically Scanned Array radar for its MQ-8C Fire Scout helicopter unmanned aerial vehicle, Strategy Page reports. The Osprey radar is lightweight and uses small flat panels on the sides of the aircraft instead of a rotating radar in a dome underneath the aircraft. The three panels give the Osprey radar 360-degree coverage.
Scout.com reports the Russians are building a number of stealthy hybrid diesel-electric submarines and deploying them in the Eastern European region. The subs are part of an overall strategy to prevent US and NATO intervention in the region should tensions ever escalate into war, a US official says.
Northrop Grumman is working to convince the Pentagon that it has solved long-standing manufacturing flaws that resulted in defective wings for the Navy's new Triton reconnaissance drone, as the service prepares to ask defense officials to approve the aircraft's production, Stars and Stripes reports.
In an historic and controversial move, the Pentagon lifted its longstanding ban on transgender troops and began outlining how the military will begin allowing — and paying for — service members to transition, medically and officially, from one gender to another, Military Times reports.
Pentagon Comptroller Mike McCord told Bloomberg News that the return of budget caps and the potential for automatic across-the-board spending cuts through 2021 pose the No. 1 defense fiscal challenge for the next president and defense secretary.
Contracts:
Electric Boat Corp., Groton, CT, is being awarded a not-to-exceed $116,175,074 undefinitized modification to a previously awarded contract (N00024-10-C-2118) for the manufacturing of Virginia Payload Module and South Dakota Insertion prototype materials in support of Virginia Class Submarines. Work will be performed in Mount Vernon, IN (25.5 percent); Depew, NY (21 percent); Manassas, VA (19 percent); Louisville, KY (13 percent); Jacksonville, FL (10 percent); Spring Grove, IL (4 percent); Portsmouth, NY (3.5 percent); Tacoma, WA (2.5 percent), and Annapolis, MD (1.5 percent), and is expected to be completed by November 2019. Fiscal 2016 research, development, test & evaluation (Navy) funding in the amount of $15,903,000 will be obligated at time of award and will not expire at the end of the current fiscal year. The Naval Sea Systems Command, Washington, DC, is the contracting activity.
BAE Systems Technology Solutions & Services Inc., Rockville, MD, is being awarded an $11,340,472 modification to a previously awarded cost-plus-fixed-fee contract (N00421-15-C-0008) to exercise an option for research, development, design, integration, testing, installation, training, and certification of C4I electronic communication systems for US Navy ships. These efforts are in support of the Naval Air Warfare Center Aircraft Division, Integrated Communications and Information Systems Division. Work will be performed in St. Inigoes, MD (75 percent); and California, MD (25 percent), and is expected to be completed in July 2021. Working capital funds (Navy) in the amount of $725,000 will be obligated at time of award, none of which will expire at the end of the current fiscal year. The Naval Air Warfare Center Aircraft Division, Patuxent River, MD, is the contracting activity.
Exelis Inc., Herndon, VA, was competitively awarded an indefinite-delivery/indefinite-quantity (ID/IQ) contract for DSO electromagnetic spectrum services, applied engineering support, spectrum and E3 engineering services, single award ID/IQ. The period of performance for the ID/IQ is July 7, 2016 – July 6, 2017, with four one-year option periods. Performance will be at two locations in Maryland. The contract ceiling is $41,551,644 for the lifecycle of the contract, such that the ceiling for the first year of performance would be the entire $41,551,644 if the option periods are not exercised. The ID/IQ consists of firm-fixed-price, cost-plus-fixed-fee, and cost reimbursable contract line item numbers.  Proposals were solicited via FedBizOpps.gov, and three proposals were received.  The Defense Information Technology Contracting Organization – National Capital Region is the contracting activity.
LB&B Associates Inc., Columbia, MD, has been awarded a maximum $34,008,216 firm-fixed-price contract to transport and deliver aviation turbine fuel. This was a competitive acquisition with five responses received. This is a one-year base contract with four one-year option periods. Locations of performance are Maryland, Connecticut, Maine, Massachusetts, New Jersey, New York, New Hampshire, Rhode Island, Delaware, Pennsylvania, Virginia, West Virginia, Alabama, Florida, Georgia, Kentucky, Mississippi, North Carolina, South Carolina, Tennessee, Arkansas, Louisiana, New Mexico, Oklahoma, Texas, Colorado, Montana, North Dakota, South Dakota, Utah, Wyoming, Arizona, California, Nevada, Idaho, Oregon, and Washington, with a June 30, 2017, performance completion date. Using customer is the Department of Defense. Type of appropriation is fiscal 2016 warstopper funds. The contracting activity is the Defense Logistics Agency Energy, Fort Belvoir, VA (SPE600-16-D-0493).