Defense Contractors Look to World Market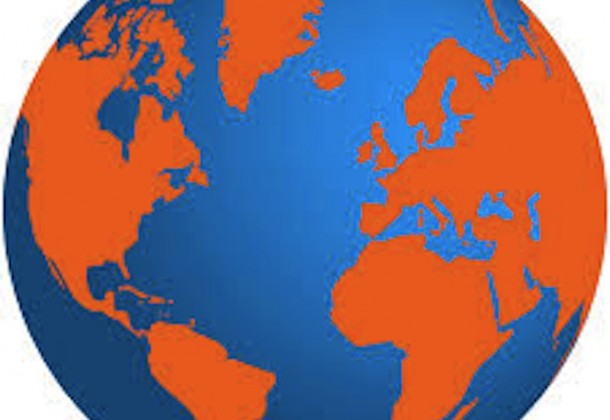 Morning Coffee is a robust blend of links to news around the internet concerning the Naval Air Station Patuxent River economic community. The opinions expressed here do not necessarily reflect those of the Leader's owners or staff.

US defense contractors are reacting to domestic budget cuts and reductions in DoD procurement by ramping up efforts to sell to the world market, according to Defense News. There were more than 230 American exhibitors at the Farnborough International Airshow with representation ranging from major contractors such as Lockheed Martin and Boeing down to a number of small businesses. There was also a large contingent of US government officials which represented a coordinated attempt by the Pentagon and other agencies to support US industry.
The DoD recently signed the biggest arms deal of the year, an $11 billion contract with Qatar for Apache helicopters and Patriot and Javelin defense systems, reports the Motley Fool. The potentially largest weapons contract of the year will provide hundreds of millions of dollars of profit to the ledgers of Boeing, Lockheed Martin and Raytheon.
An updated policy for exports of UAVs and related technology is near release by the US government which is under pressure from American contractors who believe the current unwieldy rules are giving foreign firms a competitive edge, according to Reuters.
The renewal of the Pentagon's F-35 alternative engine program to generate competition and drive down costs is unlikely despite a Senate panel considering that possibility, reports Defense News. Funding the alternate power plant, built by a GE and Rolls-Royce team, would be difficult under current budgetary restrictions. DoD representatives said the F-35 prime engine, built by Pratt & Whitney, would suffice and save the billions of dollars needed to deploy a second engine.
A small number of naval rescue swimmers and air traffic controllers are receiving a large pay bump when they collect as many as 16 months of mistakenly withheld special duty assignment pay, according to the Navy Times. Eligible sailors at four commands would qualify for the back pay that could put as much as $2,400 in their pockets because of "administrative errors."
Gizmodo takes a detailed look at the Joint Strike Fighter that was passed over in favor of the F-35. Boeing's X-32A and X-32B aircraft lost the JSF competition based in large part on the X-32's short takeoff, vertical landing difficulties when compared to Lockheed's entry.
The Navy is not deploying any surface ships to move closer to Ukraine following the suspected shoot down of a Malaysian Airlines aircraft last week, according to USNI News. There are no US ships currently in the region.
A Chinese citizen living in Canada has been arrested and accused of hacking into Boeing, Lockheed Martin, and other US defense contractors, reports TweakTown. The hacker allegedly stole data between 2009 and 2013 with a specific interest in F-22, F35, and C-17 military aircraft, and various other weapons programs.