CSM Seeks Partners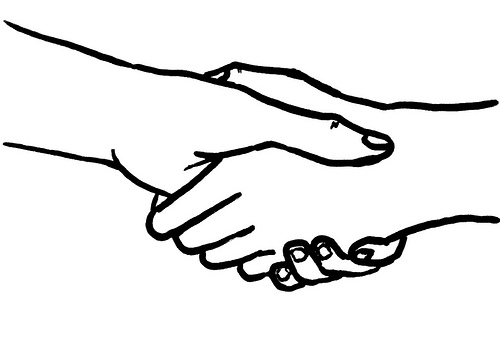 By Jay Friess
Editor
The College of Southern Maryland wants a few good partners.
At the Southern Maryland Higher Education Center Tuesday, CSM officials met with members of The Patuxent Partnership to show off their new program to train nuclear technicians in conjunction with Constellation Energy Nuclear Group's Calvert Cliffs Nuclear Power Plant. The subtle suggestion was that the program, supported heavily by CENG funding, could offer a model for training the region's workforce to serve Naval Air Systems Command at Naval Air Station Patuxent River.
"For us, it's all about listening," said Bradley Gottfried, president of the College of Southern Maryland. He said the college is constantly asking, "How do we make sure that we're relevant?"
Gottfried said he wants to work with local contractors and Navy agencies to tailor CSM's offerings to the local job market.
"We believe that we all need to work together if we're going to build that pipeline if we're going to build a better Southern Maryland," Gottfried said.
Mark Draxton, CENG's nuclear training program manager said, "We work together as a partnership to find what barriers or hurdles we have."
According to Richard Fleming, vice president and dean of CSM's Prince Frederick Campus, CENG contributed $271,000 to start the program, and the Nuclear Regulatory Commission provided a $258,000 grant. Contractor Day & Zimmerman committed to providing $8,000 per year for five years.
"Without that funding, we would never have been able to stand up that program," Fleming said.
Jonathan Varesko, a student who will soon be graduating from the CSM program, told the audience, "Continue to throw money at [these programs], because they do get results."
NAVAIR expressed openness to working with both CSM and SMHEC to create a workforce that can advance the Navy's science and technology right here in Southern Maryland.
Rear Adm. Steve Eastburg, Deputy Commander of the Naval Air Systems Command, said, "When you come down to Pax River, you see a wide spectrum of activity, … but you don't see the deep involvement in early science and technology that you do in the Air Force and Navy."
Eastburg said he can "conceptualize a future where NAVAIR can get more involved with science and technology in maritime aviation. … Can you imagine the collective influence we could have if we adopt a common vision?"
By turning the region into a center of naval aviation science, "we'd have the ability to  attract venture capital," Eastburg said.
Gary Kessler, Executive Director, Naval Air Warfare Center Aircraft Division, said the local workforce already desires more education options just to keep up with the rapid changes in their fields.
"We're in an environment where technology is changing rapidly, and we all have to be lifelong learners to stay at the cutting edge," said Gary Kessler, Executive Director, Naval Air Warfare Center Aircraft Division. "I don't want to continue to send our employees all over the country. … There's always huge demand for other degree programs."