Get the COPS a Bike for the Holidays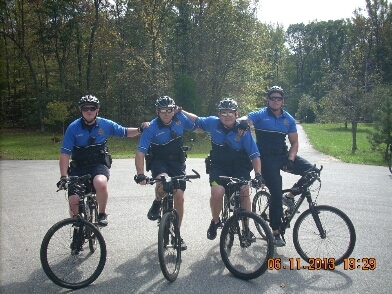 Posted by
Lexington Park Business and Community Association
Bay Leader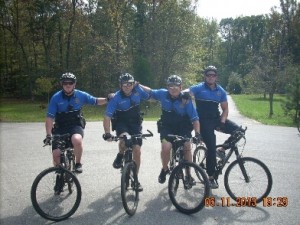 If there's room on your holiday gifting list this year, consider giving the Lexington Park COPS program a donation toward their dirt bikes.
Sheriff's deputies now patrol on their bicycles after graduating from the Law Enforcement Bicycle Association Basic Mountain Bike Course, hosted by Charles County.
Dead-end streets and single-access wooded sites are now within their reach and patrolling Lexington Park has become an all-terrain effort.
From the beginning, keeping the bike-certified members of Lexington Park's community policing program in a correctly equipped bike was seen as a funding challenge. Each bike costs about $1,000. Lexington Park has four on the road. And it's not a gentle kind of day.
The Lexington Park civic association will be soliciting donations and investigating potential fund-raising efforts to keep a ready fund available for bike replacement. Donations toward the COPS bikes can be made to the Community Development Corporation at 46940 South Shangri-La Drive, Suite 100, Lexington Park, MD 20653, 301-863-7707.
Deputy First Class Michael Boyer, Deputy Alvin Beishline, Deputy First Class Timothy Snyder, Deputy William Wood, and Deputy Joshua Krum successfully completed the certification course and are already using their unique crime prevention and enforcement tactics mountain bikes in Lexington Park, MD.
LPBCA sponsored by:
[adrotate group="13″]