New Community Policing Unit Out in Force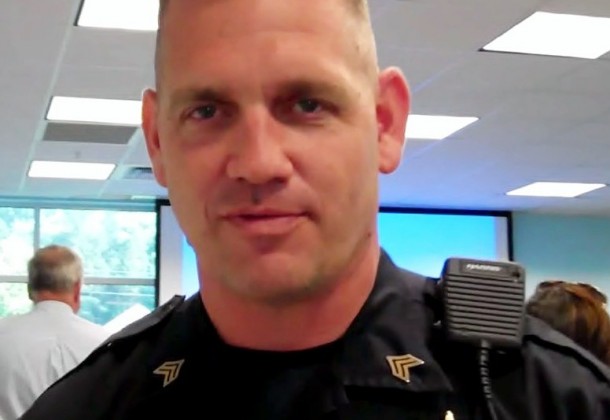 Posted by
Lexington Park Business & Community Association
Bay Leader By Mallory Lengel
Great Mills Road commuters may notice a few extra police cruisers this week; Monday marked the first day in action for the new community policing unit.
The unit, headed by Sergeant Clay Safford, falls under the Special Operations unit of the St. Mary's County Sheriff's Office, and will be concentrated on the Great Mills Road corridor of Lexington Park and the surrounding neighborhoods. Six officers are assigned to the unit, including young energetic officers and veteran officers with a wide range of experience, Sergeant Safford told the Lexington Park Business and Community Association meeting this month.
Sergeant Safford and his team have already begun visiting local business owners to determine what problems they are facing, and the best way to tackle them. In order for the team to be most effective they will need to develop good communication with the community members who are dedicated to making Lexington Park a safer, more friendly place.
Sergeant Safford can be contacted at [email protected]
To get connected with community alerts, traffic and other important updates, and to help make the Lexington Park COP Unit most effective, every citizen is encouraged to use Nixle to receive and spread customizable alerts, advisories and community news.
[youtube=https://www.youtube.com/watch?v=IMue1dXgIws]
 LPBCA sponsored by:
[adrotate group="13″]