Comfort Inn and Suites with The Party Bus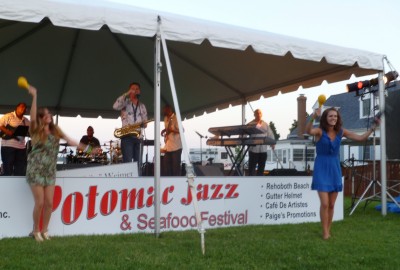 Posted by
Comfort Inn & Suites
Bay Leader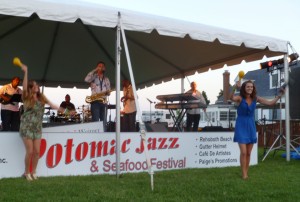 Comfort Inn and Suites is partnering with Thomas and Son Transportation to create "Jazz Central".  Stay with the Comfort Inn and Suites and you will have round-trip transportation to the Potomac Jazz and Seafood festival aboard The Party Bus!
The Comfort Inn and Suites offers a complimentary hot and cold breakfast buffet, free internet access and free local and long distance calling.  We will be offering a dessert reception at the hotel for our guests upon our return trip from the Jazz Fest.  To keep in the mood of the weekend, we will be streaming Jazz music in our lobby!
Rates are as follows:
Room and transportation for one person                                              $109 plus tax per night
Room and transportation for two people                                              $119 plus tax per night
The Potomac Jazz and Seafood Festival will be Saturday, July 13, 2013 at St. Clement's Island Museum
38370 Point Breeze Road
Colton's Point, Maryland 20626
Tickets for the Jazz festival are on sale now. Only 800 tickets will be sold and tickets will not be sold at the gate. Get yours now before they sell out.
All festival ticket holders are encouraged to enter the free raffle for door prizes. Raffle entry forms can be found at the end of your purple ticket received with your wrist band the day of the festival.
Sponsors for the Jazz Festival include; Comfort Inn & Suites, Planned Power Systems, Lenny's Restaurant, Café des Artistes, Whitten Laser Eye Center and more.
Our link is:  www.choicehotels.com/hotel/md232