Lenny's Restaurant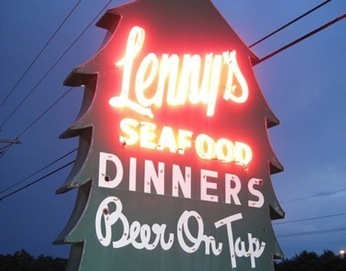 Lenny's is a three-generation,  family owned business begun in  1952.
We pride ourselves on great food, outstanding service and a memorable experience. We think of our guests as family and hope you feel like family when you visit our restaurant.
Our menu is varied and takes advantage of the local seafood and agricultural wealth of Southern Maryland. In season, owner-chef Dan Rebarchick's famous stuffed ham is a consistent winner.
Hours:
Monday – Thursday: 11:00 a.m. until 9 p.m.
Friday & Saturday: 11:00 a.m. until 10 p.m.
Sunday: 8 a.m. until 8 p.m.
Come for Sunday breakfast and every day lunch and dinner. Seasonal local specialties fill the menu. 23418 Three Notch Road, California, Maryland 20619 301-737-0777
Stories:
[rssinpage rssfeed='https://lexleader.net/tag/lennys-restaurant/feed']