Bubby Knott to be Recognized for Philanthropy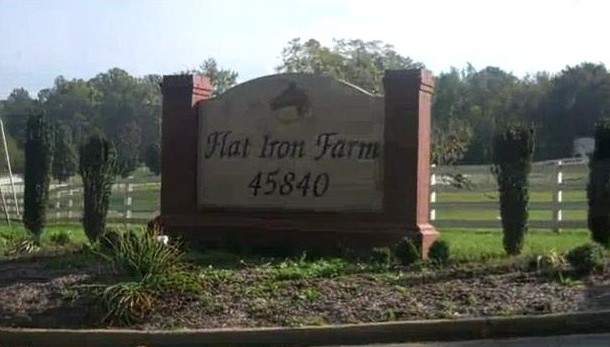 Joseph "Bubby" Knott, owner of the Great Mills Trading Post, will be honored by the Community Foundation of Southern Maryland during its 11th annual Philanthropy Day Luncheon and Celebration of Business Philanthropy. The luncheon is set for 11:30 am to 1:30 pm Nov. 4, 2016, and will be held at the Greater Waldorf Jaycees Community Center in Waldorf, Maryland.
The Great Mills Trading Post is just one of the businesses that will be recognized for charitable giving and community involvement at the luncheon. Erimax Inc. and owner Eric Franklin will be the honoree from Calvert County. Island Music's and owner Keith Grasso will be the honoree from Charles County.
In addition to the Trading Post, Knott owns Flat Iron Farm, and throughout the year he finds ways to use his farm to raise money for local charities. In October, Flat Iron Farm hosts the Bluegrass for Hospice event, which not only raises money for Hospice of St. Mary's County, but also acts as a food drive for the Helping Hands food pantry of Southern Maryland.
Flat Iron Farm is also known for its dazzling display of Christmas lights, where drivers can pass through or they can park and enjoy a number of holiday themed events. Visitors can bring their own marshmallows to roast over an open fire pit, check out the holiday store or see the various displays on the farm.
At the Philanthropy Day Luncheon, the Community Foundation of Southern Maryland will recognize the region's philanthropists by formally inducting them into the Philanthropy Hall of Fame. Philanthropists are selected because of their lifetime commitment to making Southern Maryland the best place to live and give. This year's event focus is on business philanthropy in Southern Maryland.
Nominations were accepted through September 30, 2016 for businesses in Southern Maryland who have exhibited exemplary services to the community. The keynote speaker for the 2016 Philanthropy Day Luncheon will be Michael L. Middleton, Chairman of the Board, Community Bank of the Chesapeake.
To learn about the Community Foundation and help them recognize the good works of our neighbors, become a sponsor for this annual event. Send a check made payable to CFSOMD to P.O. Box 716, Charlotte Hall, MD 20622 or contribute online. To be included in the luncheon program, you must submit sponsorship information by Friday, October 28. Your ticket purchase reserves your space.
For more information, call 240-670- GIVE (4483) or email [email protected] or [email protected].
For more information about Great Mills Trading Post, visit their Leaders Member Page.