Augmented Reality Glasses Visualize JSF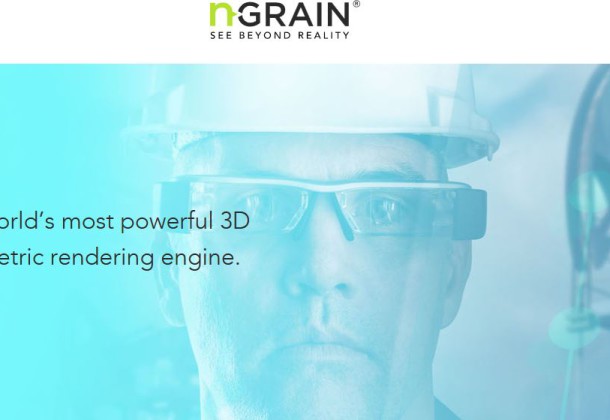 Morning Coffee is a robust blend of links to news around the internet concerning the Naval Air Station Patuxent River economic community. The opinions expressed here do not necessarily reflect those of the Leader's owners or staff.

F-35 engineers are using $700 augmented reality glasses by NGRAIN so technicians can see renderings, instructions, and visuals of how the JSF is to be assembled, reports Popular Mechanics. While technicians are using glasses to see the future, Google and the Navy have turned  the nation's oldest floating warship virtual, reports Defense Tech. Visit the USS Constitution for yourself.
Government officials worry about hobbyist drones as terrorist platforms and at a recent briefing saw $5,000 worth of drones attack a convoy of armored vehicles, and win, reports Wired.
With an estimated three dozen flag officers under federal investigation for potential wrongdoing in the "Fat Leonard" bribery scandal, Navy flag officers' re-assignments are backed up, some for years, reports Defense News.
Rep. Duncan Hunter (R-CA) met with Jordan's King Abdullah this week and then wrote the president urging reversal of a denial of General Atomics request to export its unarmed Predator XP drone to Jordan, reports The Hill.
Stars and Stripes reports, Adm. Jonathan Greenert, chief of naval operations, had looked to shorten deployments, but the lack of a budget deal now looks to extend them again.
DoD acquisition chief, Frank Kendall underwhelms Congress with the Pentagon's acquisition proposals, reports Breaking Defense.
The Hill posts a call for immigration reform for foreign STEM graduate students.
Imagine One Technology & Management Ltd.,* Colonial Beach, Virginia, is being awarded a $19,280,653 Small Business Innovation Research Phase III, cost-plus-fixed-fee, indefinite-delivery/indefinite-quantity contract to provide an intelligent data mining agent and smart decision support process for the Consolidated Afloat Networks and Enterprise Services (CANES) program. The intelligent technology and support process required by the government will supply the CANES program with dynamic planning, re-planning and automation of test procedures, prioritization and optimization fixes based on component dependencies and potential impacts related to configuration changes, machine assisted analysis and learning during verification against design and assisted extrapolation of technical changes into all related technical documentation. This contract has a five-year ordering period, up to the contract award amount. Work will be performed in San Diego, California, and is expected to be completed by February 2020. Fiscal 2015 other procurement (Navy) funds in the amount of $3,700,000 will be obligated at the time of award and issued as a delivery order. Contract funds will not expire at the end of the current fiscal year. This contract was not competitively procured because it is a follow-on to a Small Business Innovation Research Phase II contract. The Space and Naval Warfare Systems Command, San Diego, California, is the contracting activity (N00039-15-D-0005).