Artist Adds Real Estate to Her Palette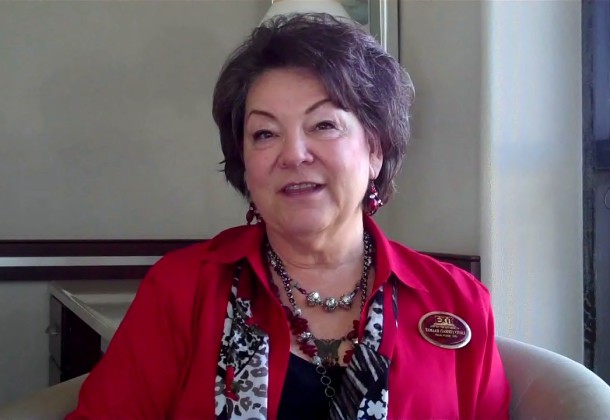 Primary Residential Mortgage Inc. in California, MD, works with many superior real estate agents throughout Southern Maryland. In a gesture of appreciation, PRMI brought nationally recognized motivational speaker Steve Richman to Southern Maryland and invited industry colleagues to brunch for a morning dose of motivation.
As a further appreciation, PRMI will spotlight some of those agents here, and archive the videos on Primary Residential Mortgage Inc.'s LexLeader Profile Page.
Here's Tammy Vitale of Exit by the Bay Realty in Prince Frederick, MD.
Real estate is a relatively new venture for Ms. Vitale who was more widely known in the mid-Atlantic region as a multi-media artist and art instructor. She opens her video alluding to having reinvented her life a number of times. Before casting herself full time into her art, she worked as a community organizer which included the coordination of the massive  relocation of an entire Lexington Park neighborhood.
Her years of helping individuals and families redesign their lives, combined with a wide, inclusive creativity are proving excellent foundations for her latest reinvention. She says she's finding home buying and selling an exciting new outlet for her creativity. "Just tons of fun," she says in the video below. "Love it!
"It's putting all the pieces together …. When I'm working with a buyer," she explains her own style of assistance, "I think of it  as holding a space for them to step into, so they can figure out what they really want … (finding) that space that works with them.
"And being patient with the process," she explains, "because I love looking at houses. I'm really good at that. So we all just go look at a lot of houses (until) we make up our mind."
In the case of listings, "for sellers," Ms. Vitale explains, "it's helping the seller figure out the best way to market their property. It's helping them to realize its true value and not be over or under. And not only that, but get it on the market and get it sold."
Speaking early in 2016, Ms. Vitale spoke of her two most recent listings. The first "had a ratified contract within a week. And I think that's because we had really good strategies." The second was listed on Dec. 20 with a ratified contract Dec. 26. "So strategies work," she says.
To reach Tammy Vitale you can call her at 410-474-9818 or email her at [email protected].
To learn more about Primary Residential Mortgage Inc., find them at 23131 Three Notch Road, Suite 201, California, MD  20619; reach them at 301-737-0001.