Air Force Plugging F-35 Cybersecurity Holes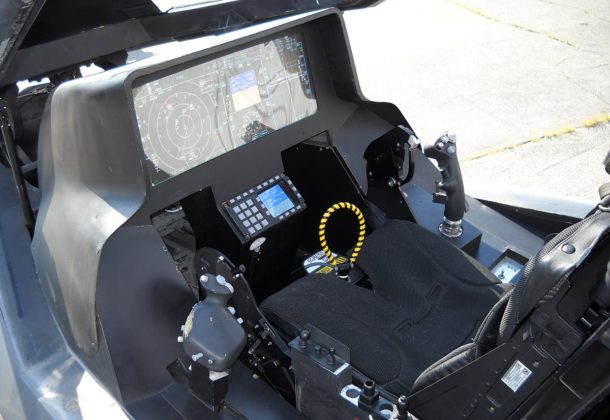 Morning Coffee is a robust blend of links to news around the internet concerning the Naval Air Station Patuxent River 

economic community. The opinions expressed here do not reflect opinions of the Leader's owners or staff.
The Air Force is working to plug cybersecurity holes in the F-35's external support systems, as they are deemed the easiest entry points for hackers into the fifth-generation combat jet, reports Fifth Domain. "It's a software-based aircraft, and any software-based platform is going to be susceptible to hacking," said Brig. Gen. Stephen Jost, director of the Air Force F-35 Integration Office.
Boeing faces further scrutiny over the crash of one of its planes into the sea off Indonesia last month, reports The New York Times. Airlines, pilots, and regulators question if Boeing underplayed the complexity of a new emergency system suspected of having malfunctioned on the doomed jetliner.
As President Donald Trump and others express concerns about ballots materializing in Florida after the Nov. 6 election, some advocates are reminding people that many of these ballots are likely coming from military voters and US citizens living overseas, reports Military Times.
The continuing "Fat Leonard" Navy corruption investigation now includes retired Capt. Jeffrey Breslau who admitted receiving about $65,000 for public-relations consulting services from Leonard Glenn Francis, the indicted owner and chief executive of Glenn Defense Marine Asia, reports USNI.
One pilot dead in T-38 crash at Laughlin Air Force Base, reports Air Force Times. A T-38 training aircraft Tuesday night at the base in Texas. The other pilot has been transferred to Val Verde Regional Medical Center.
USNI reports the Navy plans to launch a mobile app version next month of its My Navy Portal. The app will be updated monthly and will offer nearly the same type of online information as the desktop site, only without having to use a command access card. Active duty personnel, retirees, dependents, and spouses will be able to access the app.
Brace yourselves, reports Task & Purpose, DefSec James Mattis is headed to the US-Mexico border to receive an update from his forces. There is still no cost estimate for the mission, reports Military Times.
The FBI reports hate crimes in the US up for a third year in a row, reports The Washington Post. Law enforcement agencies report 7,175 hate crimes in 2017, up 17 percent from 6,121 in 2016.
UK Cabinet to meet after Britain, EU reach draft Brexit deal, reports AP News. The British government confirmed that the negotiating teams had reached a draft agreement and the cabinet would hold a special meeting to consider the proposal. Its support isn't guaranteed: May is under pressure from pro-Brexit ministers not to make further concessions to the EU on the key issue of the Irish border.
A faulty engine, serious maintenance lapses that failed to repair it, and a series of air crew mistakes before and during takeoff led to the WC-130H crash May 2 that killed nine Puerto Rico Air National Guardsmen. Air Force Times reports the accident investigation board found troubling morale, manning, and resource problems with the 156th Airlift Wing, and a possible "culture of complacency" that may have led maintainers to cut corners. The WC-130 was to be flown from the Hilton Head International Airport in Savannah, Georgia, to the 309th Aerospace Maintenance and Regeneration Group at Davis-Monthan Air Force Base in Arizona, known as the Boneyard, to be removed from service. It crashed less than two minutes after takeoff.
USNI News Fleet and Marine Tracker: Nov. 13, 2018
Contracts:
Lockheed Martin Corp., Lockheed Martin Aeronautics Co., Fort Worth, Texas, is being awarded a $22,712,874,822 not-to-exceed undefinitized contract modification to a previously awarded fixed-price-incentive-firm-target, firm-fixed-price advanced acquisition contract (N00019-17-C-0001) for 255 aircraft. This modification provides for the production and delivery of 106 F-35 aircraft for the U.S. services (64 F-35As Air Force; 26 F-35Bs Marine Corps; 16 F-35Cs Navy); 89 F-35s for non-Department of Defense (DoD) participants (71 F-35As, 18 F-35 Bs); and 60 F-35s for Foreign Military Sales customers (60 F-35As). The US aircraft quantities are for the Lot 12 program of record plus fiscal 2018/fiscal 2019 aircraft quantity congressional adds. Work will be performed in Fort Worth, Texas (57 percent); El Segundo, California (14 percent); Warton, United Kingdom (9 percent); Cameri, Italy (4 percent); Orlando, Florida (4 percent); Nashua, New Hampshire (3 percent); Baltimore, Maryland (3 percent); San Diego, California (2 percent); Nagoya, Japan (2 percent); and various locations outside the continental US (2 percent), and is expected to be completed in March 2023. Fiscal 2018 and 2019 aircraft procurement funds (Air Force, Marine Corps and Navy) in the amount of $3,505,522,468 (59 percent); non-DoD participant funds in the amount of $1,578,531,164 (26 percent); and Foreign Military Sales funds in the amount of $916,667,000 (15 percent) for a total of $6,000,720,632 will be obligated at time of award, none of which will expire at the end of the current fiscal year. The Naval Air Systems Command, Patuxent River, Maryland, is the contracting activity.