Air Force Axes Global Hawk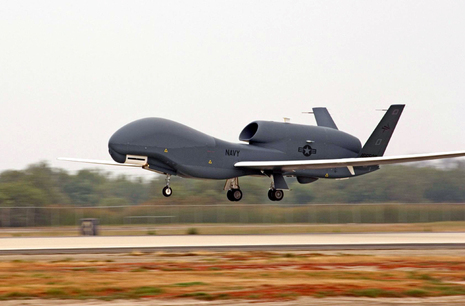 Welcome to Morning Coffee, a robust blend of links to news around the Internet concerning Naval Air Station Patuxent River, NAVAIR, the Pentagon and beyond. The Leader provides this link feature as a survey of the news and announcements affecting the local military economy. The opinions expressed here do not necessarily reflect those of the Leader's owners or staff.
Air Force plans to axe the Global Hawk and halt production of the Block 30 model, just as the Navy begins testing the Block 40 model for its Broad Area Marine Surveillance program, AOL Defense reports.
The Center for Strategic and Budgetary Analysis warns that the Navy might not be able to strike Iran with the F-35C in the near future, DoD Buzz reports. The military's investment in manufacturing technology leads to $1 billion in savings (subscription required) on JSF program, according to Inside Defense.
Defense Daily Network reports that a GOP anti-sequestration plan (subscription required) is coming within days.
A House panel finds that the Pentagon is making progress on its internal audit, The Hill reports. DoD could still miss its audit goals without sustained leadership, according to Defense News.
Time reviews a Pew survey that finds more than half of Americans wanting to withdraw the 90,000 American troops remaining in Afghanistan. The Hill notes that the survey also found that the public thinks Iran is the biggest threat to the U.S. Meanwhile, CNN reports that violence has spiked in key Afghan areas. Allied commander says the Taliban is fighting amongst itself, the Navy Times reports. NATO claims a "remarkably successful year" in Afganistan, Defense News reports.