A New Age of Aircraft Carriers?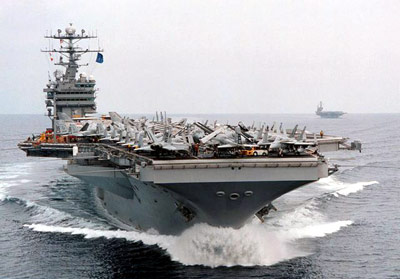 Morning Coffee is a robust blend of links to news around the Internet concerning the Pax River economic community. The opinions expressed here do not necessarily reflect those of the Leader's owners or staff.
Defense Update sees a new age of aircraft carriers coming to the Pacific Ocean.
Somerset County, which is looking to erect offshore power windmills near the Atlantic Test Range, votes to spurn the state's joint land use study into potential encroachments on Naval Air Station Patuxent River, according to The Bay Net.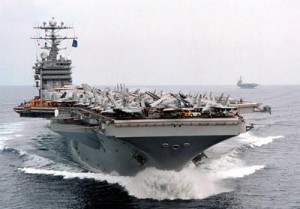 Marine Corps League Patuxent River Detachment 1305 spins up the 2012 St. Mary's County Toys for Tots campaign, according to The Enterprise.
Medical malpractice lawsuit caps could scuttle Republicans' bills to prevent sequestration, The Legal Examiner reports.
Northrop Grumman gets a $24.4 million NAVAIR order for spare parts and supplies in support of the MQ-8B vertical take-off and landing tactical unmanned air vehicle.
Aviation Week examines the defense realities facing the next president. Romney claims he will add a carrier wing and continue buying Super Hornets, FlightGlobal reports.
The Rand corporation says all future conflicts must be ended within 10 days if the Pentagon wants to rely on expendable weapon systems. Meanwhile, the third next-generation Global Positioning System satellite is now in orbit, Aviation Week reports.se
Lockheed splits up its electronic systems division, Defense News reports.