A Day on the Squad: What Is Facing COPs Unit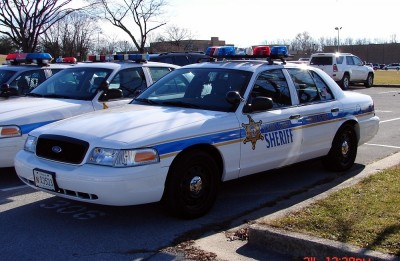 Posted by
Lexington Park Business and Community Association
Bay Leader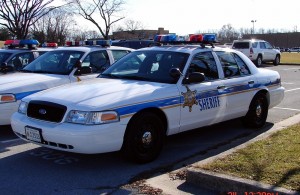 By Mallory Lengel  
What is a typical day for the deputies of Lexington Park COPs unit? The truth might surprise you.
Despite the bad rap Lexington Park receives, most of the issues the unit is dealing with center around combating loitering and public drunkenness, and NOT violent crime.
Since its inception in late August, the Community Oriented Policing (COPs) Unit in Lexington Park has been working tirelessly to keep the area safe and thriving. With a strong focus on community involvement and working with business owners to create a better Lexington Park, the deputies spend their fair share of time communicating with community members.
At least once a week deputies check in with business owners and "basically talk about new issues, and keep a rapport," according to Deputy William Wood. Through the cooperation of local business owners the team has been able to issue many no trespassing notices and is seeing a decrease in issues near former problem areas such as Canopy Liquors.
During the late nights when the deputies are out in force, you can find them patrolling the streets; pulling over speeders, cars with malfunctioning lights or suspicious drivers; or watching over areas known for having loiterers and heavy foot traffic. Many of those who are seen loitering in the warmer months are finding places to stay during the cold weather, according to Deputy Wood, which is helping cut down on crime as well.
"The churches won't let them in [for the WARMTH programs] if they're intoxicated, so they're having to stay sober," said Dep. Wood. "Many of the people who are intoxicated keep to themselves, but open themselves up to be the victim of a crime or cause problems other ways."
Those who are intoxicated in public are cited or arrested on the spot depending on their level of intoxication, and are then fined or sentenced to jail time or counseling at the discretion of the judge.
If you have questions or concerns and would like to receive more information on the Community Oriented Policing Unit contact Sergeant Clay Safford at [email protected] or 301-481-9557.
LPBCA sponsored by:
[adrotate group="13″]