A Contentious Week Ahead for DoD on The Hill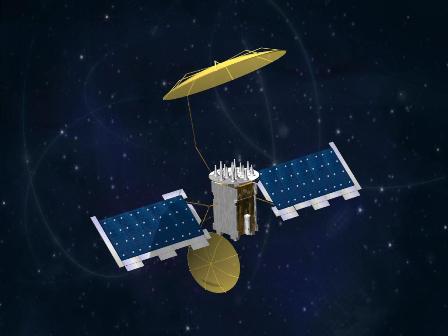 Morning Coffee is a robust blend of links to news around the internet concerning the Naval Air Station Patuxent River economic community. The opinions expressed here do not necessarily reflect those of the Leader's owners or staff.
Defense.Gov reports Deputy Defense Secretary Ashton Carter saying DoD plans for continued sequestration in its 2014 budget preparations.  The result will be "strategy insolvency" the chairman of the Joint Chiefs of Staff Gen. Martin Dempsey wrote in preparation of the start of confirmation hearings before the Senate Armed Services Committee, reports Breaking Defense. SASC Chairman Carl Levin (D-Mich.) and senior member John McCain (R-Ariz.) want answers to 11 more questions from Gen. Dempsey before supporting the re-appointment, reports Defense Daily. Perhaps the general had time to begin responding en route to Afghanistan Saturday, as reported in The Hill.
Meanwhile, The Hill predicts a raucous week ahead in the House: The defense appropriations bill will reach the floor after a contentious rules battle anticipated to begin Monday night. And the Armed Services Committee will hold a hearing for defense contractors to describe how funding cuts could wreak devastation upon the industry's base.
Navy successfully launches its second communications satellite. [youtube=http://www.youtube.com/watch?v=Hk340cVVFCQ]
The "top-secrets court," reports CNN Security Clearance, renewed authorization for surveillance of telephone data. Chinese networking and communications giant Huawei has Britain re-thinking cyber-security agreements, reports Defence Talk. At the Aspen Security Summit, Ashton Carter says 4,000 DoD employees work on cyber security, calling the current need the result of a "market failure in the cybersecurity field," reports Intercepts.
Defense Security Service report shows a 75 percent upswing of economic cyber-espionage from FY 10 to 11 and the trend continuing, reports Hot for Security blogger Liviu Arsene.
BAE cites "concerns with the Navy's evaluation of our offering," in its decision to protest the next-gen Navy Jammer contract awarded earlier this month to Raytheon, reports Reuters. Raytheon also beat out incumbent Northrop Grumman Corp in winning the $279 million contract.
Another Boeing Dreamliner forced to land, share prices fell, reports Next Gov.
Costs coming down on fuselage bulkhead retrofit for first 90 F-35s, reports Aviation Week. The nearly $2 billion price tag looks to fall by nearly 30 percent, say F-35 Joint Program Office and Lockheed-Martin officials.
Canada refuses to accept four "flight ready" aircraft from Sikorsky, reports Defense News.
Israel deploys missile defense system near its Egypt border, reports Space Daily.
Let small businesses opt into federal health care programs, Gov Exec reports on an Alaskan senator's proposal.
Inside Edwards Air Force Base says the KC-46 wing spar for the Air Force tanker program will  include some testing at NAS:Pax River.
BAE Systems wins contract to continue work on systems that guide carrier landings. This new $78 million contract is expected to be completed by 2018 with work performed at St. Inigoes and Great Mills, MD, in addition to other Navy sites, including San Diego, CA and Norfolk, VA.