Wrapping Up a Parade and Marching On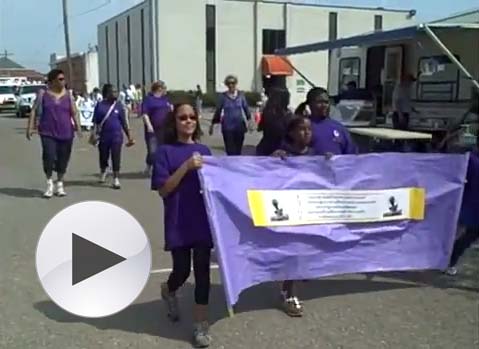 Posted by Viki Volk Publisher The Lexington Park Leader
Congratulations Lexington Park Business and Community Association and Robin Finnacom for the superb inaugural Pride in Park Parade!
It is no easy task to shut down a town and a state highway for horses, fire trucks, funny bikes and cars to saunter a few city blocks and make a tremendous amount of noise. But it happened in Lexington Park, Maryland Saturday morning May 5, 2012. It spurred a carnival at St. Mary's Square and grand opening wing-ding up the road at Executive Salon Suites.
It was brilliant, start to finish.
Officially, the Pride in Park Parade marked the conclusion of a decades-long struggle to give a facelift and a bit of urban style to the section of Great Mills Road that merges into Naval Air Station Patuxent River. It also marks a palpable turning point in Lexington Park.
There is a parade of progress marching up Great Mills Road. Already arrived are the international restaurants and food shops; tailors, on-site dry-cleaning and salons; value-priced warehouse shopping and live entertainment. These are the services and products that draw consumers into urban areas and as word spreads that is happening here as well.
Congratulations, again, Lexington Park, for a brilliant parade of progress. Keep it up. We're proud to be marching with you.
[youtube=http://www.youtube.com/watch?v=famCoRQt-WQ]