Why Buy American-Made Furniture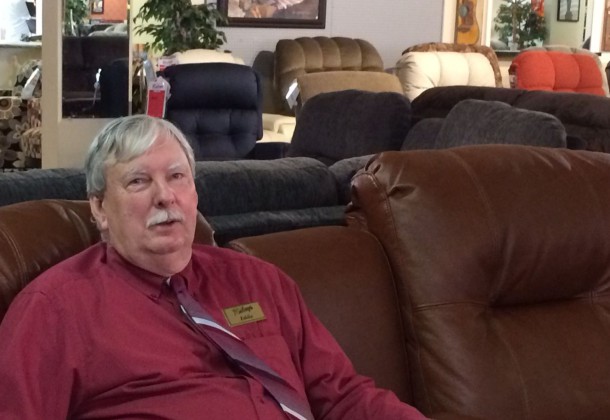 Eddie Thompson has long fielded an Ask an Expert series for Raley's Home Furnishings, a multi-generational family business, serving Southern Maryland for more than half a century.
Known as a business with a Made in America commitment, Raley's expert launches this season's Ask an Expert series answering: What makes American-made furniture the best quality buy?
Top considerations to look for in any piece of furniture are quality craftsmanship, a large selection, and prompt, professional delivery.
Raley's Home Furnishings features the American-made brands Vaughan-Bassett, Best Home Furnishings, England Furniture, and Beautyrest, all four brands renown for all three of the quality, selection, delivery criteria.
The reduction in delivery time is an obvious advantage. Delivery of custom orders can be completed in as little as 30 days. Imports can months, or even longer. Others are warehoused in bulk and stored until purchased.
American manufacturers build and customize an order from American factories overseen by the US government, enforcing standards controlling content, sanitation, toxicity, and even odors. American-made furniture comes with your health and safety in mind.
Raley's takes pride in handling quality, American-made furniture at affordable prices.
By carrying furniture of a variety of manufacturers, they are able to offer a large selection of styles in all makes of furniture for all the rooms in your house. Fine woods, modern metals and glass, and an eclectic wealth of accessories fill their showrooms. Upholstered pieces can be selected from an array of fabrics that fill walls at Raley's Home Furnishings' two showrooms at 21716 Great Mills R0ad, Lexington Park, MD 20653, 301-863-8181. Waldorf location: 11800 Holly Lane, Waldorf, MD 20601, 301-843-0000.
You can order exactly what you want at no additional cost. Mix and match from an unrivaled variety with insight and expertise available from Raley's Home Furnishings' professionals staffing both locations.
Buying American made is not only flag waving at Raley's Home Furnishings, it's better value, bigger choice, faster service, and guaranteed top quality.
If you have a question about furnishings, send your query in the comments box below for Eddie to help.
To learn more about all that's available at Raley's Home Furnishings, visit their Leader Page.