At Raley's, Made in the USA Choices Abound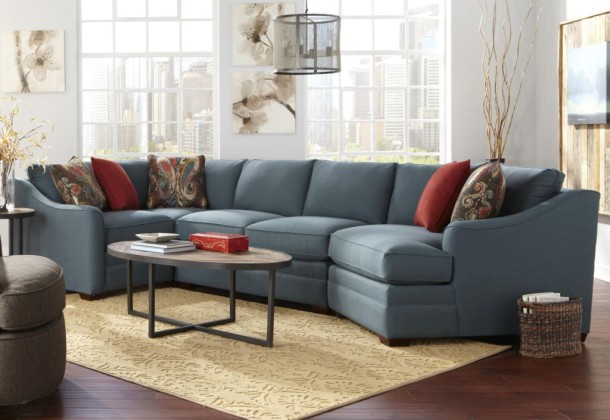 Posted for
Raley's Home Furnishings
Consumer preference for goods made in America is on the rise. Research shows that given an identical product Made in the USA or abroad, consumers choose the home-made item. Recognizing the importance consumers place on their purchases' country of origin, Raley's Home Furnishings is committed to Made in the USA products and features suppliers who manufacture their goods in the USA.
Vaughan-Bassett, Best Home Furnishings, England Furniture and Beautyrest are USA-based manufacturers who make their products at home and sell them through Raley's Home Furnishings stores in Lexington Park and Waldorf, MD.
Consumers concerned about the loss of manufacturing jobs in the United States are now asking retailers where their goods come from. Another motivator of consumer choice is the continuing strength of the belief that American-made is quality made.
If your sentiments are to buy American and buy local, Raley's Home Furnishings can assist you. At the bottom of Raley's Home Furnishings home page is a navigational bar featuring the furniture manufacturers whose products are sold at Raley's. Click on the manufacturer's name to open a page with the product lines and styles available and use Raley's Home Furnishings room planner tool to plan fit and spacing.
More than 80 percent of US consumers said they were willing to pay more for products labeled "Made in USA" than for those labeled "Made in China." Concerns about quality and a desire to keep jobs in the U.S. were the key drivers according to a September 2012, survey by the Boston Consulting Group. The survey queried 5,000 consumers in the US, China, Germany, and France about their buying behavior and the value of the "Made in USA" brand.
BCG also asked US consumers about their willingness to pay premiums for US-made products in ten general categories: baby food, home appliances, household furniture, car parts and tires, apparel and footwear, electronics, household goods (such as sheets and cookware), hand tools, toys and sporting goods, and mobile phones. Around two-thirds of the respondents said they were willing to pay more across all ten product categories. At least 20 percent said they would pay a premium of 10 percent or more for US-made products in each category. Even more surprising was that the preference for US-made goods was nearly as strong among the Chinese consumers BCG surveyed.
Off-shoring US manufacturing cost millions of jobs at home, but a few of those are slowly returning. Some industries find the cost advantage is declining, according to a Consumer Reports interview of Hal Sirkin, with Boston Consulting Group. Growing natural disaster disruptions and shipping distance is beginning to make home-based manufacturing look attractive again.
A report by the furniture industry finds "with labor costs on the rise, manufacturing in Asia may not be the most cost-effective option for US furniture manufacturers. On-shoring is a trend that offers an option for growth and should drive a number of merger and acquisition transactions over the next couple of years."