WARM Season 5 Volunteers Vital to Success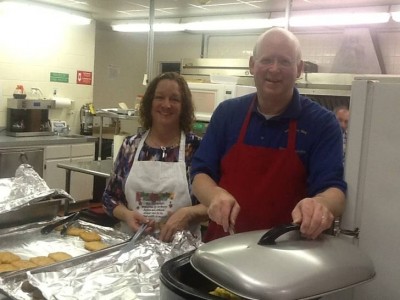 Posted for
Three Oaks Center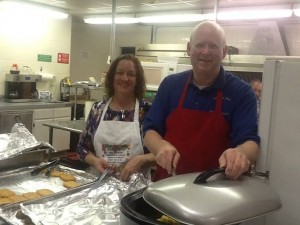 Community Builder
As week 12 begins during the fifth WARM winter, local churches are working together tirelessly to ensure that the effort to house the homeless is a success.
WARM, a program dedicated to shelter those who would otherwise have nowhere to escape the cold winter nights, is operated by the Faith Community in St. Mary's County with a direct connection to Three Oaks Center and Department of Social Services, and can house 20-25 guests each week, depending on the host facility.
According to Sara Martin, WARM Chair, Lexington Park United Methodist Church, it takes approximately 50 volunteers each week to run this program. Most of the churches involved in the WARM program receive assistance from other churches in order to enable them to run this program. LPUMC was the week 9 host for the WARM program, thanks to help from volunteers from Holy Face Church and the Church of Latter Day Saints.
The Lexington Park Rescue Squad presented the WARM churches with the John F. Sobola Memorial Award for Service to the Community in July 2013. It attributes the WARM program to the decrease in emergency calls made by the homeless community during the WARM season. The drop in calls has been significant and has made a positive impact on the community, and several success stories have been reported this season.
Despite the wonderful support of the faith community, there are still opportunities within the program to help this winter.
The biggest need in the WARM program is for van drivers. The vans are provided, and kept at Three Oaks Center, in Lexington Park. No special driver's license required. You must be 18 and have a good driving record. Anyone interested in volunteering to drive the WARM vans should call Ursula Harris at (301) 475-4200 x1684.
Anyone interested in helping with or learning more about the WARM program is invited to attend the monthly Council Meetings. They are held on the second Thursday of each month from 5 – 6 pm at the Lexington Park United Methodist Church on Great Mills Road.
Financial donations are gladly accepted. Checks should be written to WARM and mailed to WARM PO Box 1174, Lexington Park, MD 20653.