WARM Season Is Over – What Now?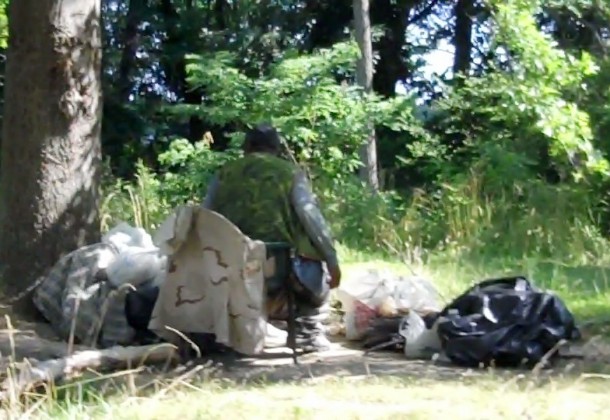 Posted for
Three Oaks Center
Just as the weather in Southern Maryland begins to warm, the WARM program ends. Next on the Three Oaks Center calendar is the Jack Gelrud Memorial Golf Tournament/Barbecue and Dance, an annual appreciation to raise money to end homelessness. (Information is below.)
The basis of the WARM program is a coalition of churches in St. Mary's County which provide food and shelter to homeless individual during the winter months. Three Oaks Center administers the huge cadre of volunteers and churches that make the program work.
When the 2014-2015 program concluded, one among the hundreds of WARM volunteers called out for furniture to help one particular couple. They had managed to find an apartment they could afford, but has nothing to furnish it.
"I want to also say thank you," the couple wrote to this volunteer, "to everyone who helped with the WARM program.  And in advance thank you to anyone who may help with this list and help turn our new apartment into our home.  We are truly grateful and blessed.  By the grace of God our lives are about to change for the better.  Thank you," read the note.
To give an idea of what having nothing means, this was their "wish list": Bed, air mattress, pillows, blankets/sheets, cups/bowls/plates/silverware, can opener, decorations (pictures, knick-knacks, etc), shower curtain, pots and pans, towels, dish towels, washcloths, microwave, Tupperware of any kind, curtains, cleaning supplies, soap, shampoo, conditioner, hangers, dresser, any type of furniture, laundry supplies, hot pads, toaster, broom/dust pan, mop and bucket.
Three Oaks formed as a nonprofit in 1992 to address growing homelessness in the community. They opened a center and shelter in 1996 in Lexington Park, MD. Since that time they have grown into a core service provider to help the homeless help themselves. Three Oaks Center offers programs that provide the homeless in St. Mary's County with housing, stabilization, assessment, and referral to appropriate resources so that they may return to living productive, self-sufficient lives in our community.
Among their growing programs, Three Oaks Center administers the WARM program and an array of fundraising activities and events to support these programs and services.
This year's annual Jack Gelrud Memorial Golf Tournament/Barbecue and Dance, honors one of the long-time WARM drivers. The drivers transport the participating, homeless individuals to more than a dozen participating churches. The honoree is former County Commissioner President and Skipjack Captain, Jack Russell.