Veterans Support Services Need Simplification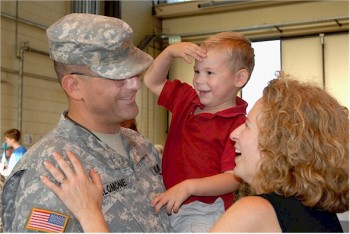 Posted by
Congressman Steny Hoyer
,
Three Oaks Center
and
Walden Behavioral Health
Pax II and Community Builders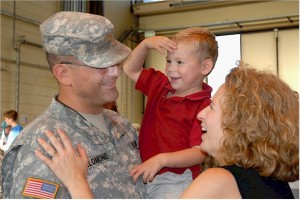 by Mallory Lengel Assistant Publisher
Congressman Steny Hoyer visited Three Oaks Center Friday for a briefing on supportive services for veteran families and heard also from Walden Behavioral Health services on the local needs.
Three Oaks workers and other community leaders said homelessness, illness and mental health were among the most pressing issues  facing many of the veterans seeking help from the Veterans Affairs (V.A.).
The tri-county area has the second highest concentration of veterans in the state, according to Lanny Lancaster, executive director of Three Oaks Center. Poor coordination with the V.A. and limited funding hampers Three Oaks and mental health services from  fully serving the veteran community.
According to Rep. Hoyer, funding is not the main challenge to the functioning of veteran support services, but rather a lack of clear and effective communication between the DoD and the V.A.
There are three main barriers preventing Three Oaks from doing the best job possible, according to Mr. Lancaster. First, the V.A. system is too large and "fraught with red tape and indifference at the direct care level." Second, difficulties or impossibilities in obtaining Veterans Affairs Supported Housing  vouchers and thirdly, the difficulty in obtaining access to mental health services.
According to Dan Marsh, a veteran of the 3rd Marines, obtaining support services can be a harrowing and lengthy process. Mr. Marsh said he has tried for nearly two years to obtain proper documentation to receive continued medical care for an injury sustained in the 1960's. This is paperwork, he said, the V.A. should have access to since he initially received medical attention while serving active duty service.
Dr. Kathleen O'Brien, executive director of Walden Behavioral Health says that available beds in V.A. facilities prevent veterans from being able to seek help from Walden, and policies on receiving care prevent them from receiving ongoing support close to home.
"[Veterans receive] good health care when we get them into the system, but getting them into the system is the difficulty," says Ms. O'Brien.
For those veterans seeking mental health care even more challenges present themselves. Even initially admitting the need for and seeking help for mental health disorders can be much harder for individuals than seeking physical health care. Once veterans seek help many are dissatisfied with the mental health services offered, or have no way to continue care due to logistics.
Three Oaks Center has committed to serving 100 families in the first year of its new veterans assistance grant, and is on track to do so, and may even serve more. However, says Mr. Lancaster, they are "just getting the job done," and would like to be able to do more for those who have served our country.
Three Oaks Center provides emergency, transitional and permanent supportive housing that helps individuals and families obtain shelter and stability. The Center also provides referrals to appropriate resources so that they may return to living self-sufficient lives. In 2012, the Center was awarded a $219,192 grant from the Department of Veterans Affairs  to serve approximately 192 veteran households in St. Mary's, Charles, and Calvert Counties. The grant provides funding for case management and temporary financial assistance.
[youtube=https://www.youtube.com/watch?v=aaTNFYS7DWY]