V-22 Engages in Firefight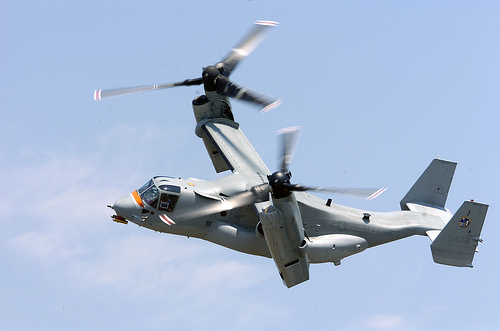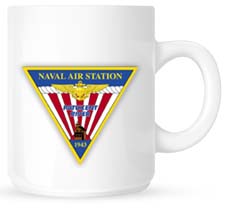 Welcome to Morning Coffee, a robust blend of links to news around the Internet concerning Naval Air Station Patuxent River, NAVAIR, the Pentagon and beyond. The Leader provides this link feature as a survey of the news and announcements affecting the local military economy. The opinions expressed here do not necessarily reflect those of the Leader's owners or staff.
V-22 faces its first gun battle, Wired reports.
Ares reports that the KMAX drone helicopter is now operational in Afghanistan.
Japan's purchase of the Joint Strike Fighter is a vote of confidence for Lockheed Martin, according to The Hill. Defense News says it's a key win for the JSF program. Military.com says Lockheed hopes to press the momentum into more foreign sales.
The Nation examines the life and death of American drones.
AOL Defense examines what's likely in the new Pentagon strategy.
Panetta says that a nuclear-armed Iran is "unacceptable," according to The Hill. Pentagon seeks to downplay the defense secretary's remarks.
Chinese carrier heads to sea again, according to Military.com.
Survey by Booz Allen finds that federal managers say coming budget crunch will require more inter-agency collaboration, but fear there are too many barriers for it to be successful.