US Slow to Fit Weaponry to Stealth Fighters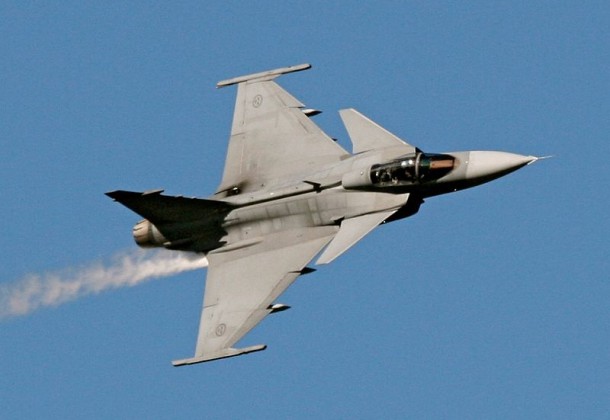 Morning Coffee is a robust blend of links to news around the internet concerning the Naval Air Station Patuxent River economic community. The opinions expressed here do not necessarily reflect those of the Leader's owners or staff.

In the wake of news that the interior gun planned for the JSF may not be operational until 2019, Aviation Week explains the increasing importance of interior weaponry to stealth fighter aircraft, and notes that European developed platforms are a step ahead of the US in this arena. Weapons in current inventories are often too large for the stealth platforms.
Aviator RADM Mathias W. Winter was sworn in as the chief of Naval Research, opening a "new era" for the  Office of Naval Research, according to  ONR's announcement.
Crews are training aboard the new carrier USS Gerald R. Ford for the new Electromagnetic Aircraft Launch Systems to launch manned and unmanned aircraft, reports CC4ISR & Networks. All EMALS hardware will be delivered to the carrier this year.
The Air Force has the MQ-1 Predators and MQ-9 Reapers, but not the force to operate the unmanned systems. Citing an internal memo, the Daily Beast reports, readiness is threatened.
Israel plans to strengthen bilateral efforts with Japan with a three-year investment plan to expand trading, joint research and development efforts, and cooperation in space, cyber and information security, reports Defense News.
Defense News reports the fiscal advice of retiring Sen. Saxby Chambliss, R-Ga., calling him among the "'gangs'" formed to craft bipartisan fiscal plans." Pulling from a PBS interview they quote the senator, "You have got to reform entitlements and you have got to increase revenues through changing the tax code." All three, he said, not just one or another.
The Gazette.net gives a shout-out to Kyle Rambo who has served as a steward for 33 years of the permanent and migratory wildlife of the Naval Air Station Patuxent River.
Ars technica speculates on whether the 2015 session of the US Supreme Court will take on the National Security Agency and details the five most likely cases in contention to win consideration.
The battle looming legislatively will be Net Neutrality, reports Politico. Treating all internet traffic equally is the Federal Communication Commission's current regulation goal, but before the regulations are even crafted they face opposition from Republicans and the big Telecoms.
It was ultimately gifts from Dennis Lewis, vice-president of Jefferson Consulting Group, that cost Phoenix VA Hospital Director Sharon Helman her job, reports AZCentral. Evidence was deemed insufficient by a Merit Service judge that Ms. Helman had delayed care or retaliated against whistle blowers. However, that judge said the financial improprieties in accepting gifts from Mr. Lewis did constitute offenses sufficient to terminate. This week Jefferson Consulting found Mr. Lewis' ethics outside its boundaries as well and fired him.