UCLASS RFP Delayed Again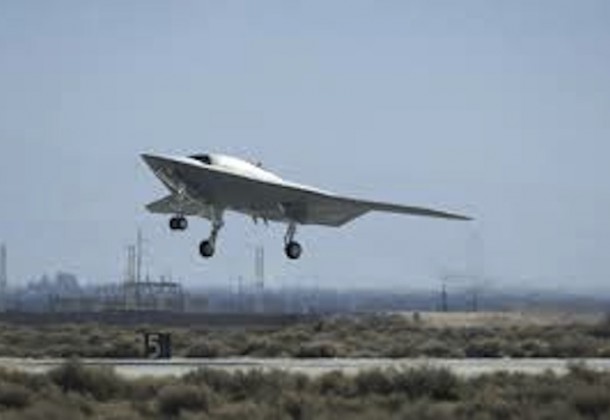 Morning Coffee is a robust blend of links to news around the internet concerning the Naval Air Station Patuxent River economic community. The opinions expressed here do not necessarily reflect those of the Leader's owners or staff.

The final RFP for the Navy's planned carrier-based unmanned aerial vehicle (UCLASS) was delayed Friday pending an autumn review of the service's information, surveillance and reconnaissance (ISR) portfolio, reports USNI News. Inserting UCLASS into the larger ISR asset review is the latest twist in the ongoing debate over the future role of unmanned aircraft in the carrier air wing. Two opposing groups have emerged with one advocating for an ISR intensive UCLASS to operate while the carrier air wing is at rest with a limited strike capability and aerial tanker functions, while a second group wants a stealthy heavily armed UAV that would significantly extend the range of US carriers beyond the range of manned strike aircraft. The Navy plans to deploy UCLASS by 2020.
DefSec Chuck Hagel believes the DoD might rethink its $555 billion 2015 budget proposal to account for threats posed by and actions taken against the Islamic State, reports DefenseNews. Defense contractors hope worldwide threats will pressure Congress into relaxing defense spending cuts but most experts agree that just because Congress should do something doesn't mean it will. That is because reducing the size of future sequestration cuts requires deficit-reduction measures of the same size and those kinds of compromises conflict with the two political parties' ideologies.
Pratt & Whitney suspended delivery of engines for the F-35 jet, concerned that a supplier may have provided "suspect" titanium, reports Bloomberg. The company replaced all the suspect engine parts in its inventory for failing to meet specifications, but determined that the metal in 147 F-35 engines already delivered didn't pose a flight-safety risk.
Recent video shows that Islamic militants in Syria have acquired and deployed a surveillance UAV, according to NationalDefense. The unmanned aerial vehicle is apparently a DJI Phantom FC40 which employs a smart camera to spy on enemy positions.
Starting Monday, after six years of debate, ball caps are authorized with the Navy working uniform, reports Navy Times. The new rules allow it to be worn wherever blue cammie can be worn – in the fleet, ashore, off-base and even off-duty.
Former American sailor John Walker, Jr., who was convicted during the Cold War of leading a family spy ring for the Soviet Union, died in a prison hospital in North Carolina, reports The Los Angeles Times. Mr. Walker was the ringleader of a spy ring that authorities said was among the most damaging in US history.
Although Lockheed stock has held its value while other aerospace and defense companies have been facing recent challenges in the stock market, the defense giant is expanding into other avenues to mitigate declining revenues, according to Bidness Etc. Last week, Lockheed announced the acquisition of Sun Catalytix Corporation, and an agreement with Electro Optic Systems Holdings Ltd. Lockheed shares gained 17 percent year-to-date, but the company's second-quarter revenues slipped to $11.3 billion, mostly due to falling revenues in all its five segments except Aeronautics.