'They're Our Military; They Deserve Our Gratitude'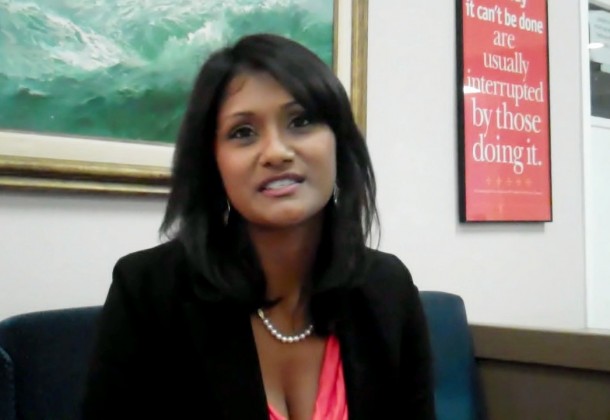 Posted by
Three Oaks Center
Community Builder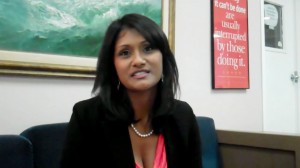 A homeless veteran, as Sasha Seenath sees it, is simply unacceptable. "These are members of our military. They deserve our gratitude," she says.
Ms. Seenath is an advocate for homeless veterans. She is this by conviction and by profession. She works at Three Oaks Center in Lexington Park, MD, her job created as a result of an alignment of VA funding. Simply, she is where the rubber meets the road on the wide spectrum of needs facing veterans  threatened with no roof over their heads.
She spoke during a lull in the Veteran's Resource Day she hosted at Three Oaks for at-risk vets. Breakfast, lunch, pizzas, flu shots and the Job Source's van were among the resources available to vets who came in throughout the day. The resource day coincided with the ongoing winter coat drive supported by NAS:Patuxent River that makes quality winter coats available through Three Oaks to the men, women and children who may be facing winter without one.
Lexington Park, MD, is a military community with a large veterans population. As with communities across the nation, it is seeing increasing numbers of veterans returning home from the US's past decade at war in Iraq and Afghanistan. Three Oaks qualified for this VA funding to address homelessness in the veteran population as a result of its past successes addressing the growing homeless population in Southern Maryland and the large military-affiliated population.
Most veterans returning from the wars of the past decade have not sustained a physical injury. But the long deployments and stress of these wars take emotional and mental tolls on many, was the message from Vice Adm. David Dunaway, head of Naval Air Systems Command at the launch of this VA homelessness initiative in March.
"These are members of our military," Ms. Seenath repeats. "They deserve our gratitude."
[youtube=http://www.youtube.com/watch?v=syix4fagGNo]