SMECO Tallies Votes for Annual Meeting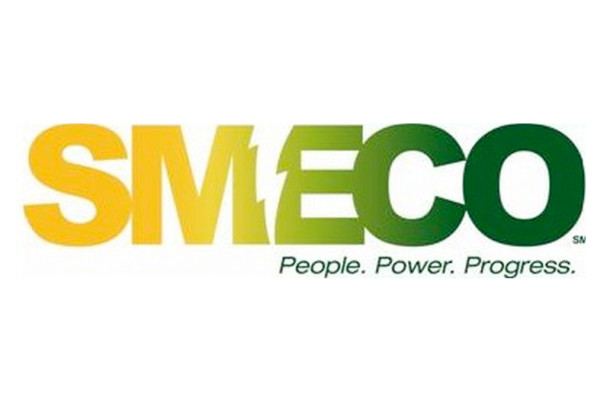 For the 80th year, Southern Maryland Electric Cooperative held its Annual Meeting at co-op headquarters in Hughesville. The board of directors election was conducted by mail before the Aug. 29 meeting, yielding about 6,000 votes.
The following SMECO members were elected to the co-op's board for three years: Samuel "Jack" Hammett in Calvert County, Fern G. Brown and Kenneth L. Dyson in Charles County, and W. Rayner Blair III and William R. Cullins III in St. Mary's County. Bylaw amendments were also included on the ballot, and all of them were passed.
One bylaw amendment adjusts the deadline for nominations to the board of directors, allowing more time to print annual meeting notices and ballots. Another amendment provides guidelines for future online voting, if the doard considers it for the annual meeting. A misprint on the ballot caused votes for one of the proposed amendments to the bylaws to not be counted. If the board of directors chooses to have a vote on that amendment proposal, it will appear on the ballot next year.
In 2016, SMECO members voted to amend the bylaw outlining requirements for meetings and voting, and this is the second year the election was conducted by mail. Ballots were mailed July 26 and customer-members were instructed to mail their ballots back before Aug. 22. Members who participated in the vote were eligible to win one of 36 electric bill credits of $50 each. More than 6,000 members voted, and the results of the election were announced at the meeting.
Richard A. Winkler, chairman of the SMECO Board of Directors, welcomed  members to the event and called the meeting to order. SMECO President and CEO Austin J. Slater Jr. explained that an electric cooperative's members can vote each year for their representatives who serve on the board. While SMECO has about 138,000 customer-members, in 2016 only 882 members registered to vote, and 16 percent of those voted by absentee ballot.
In other matters, Mr. Slater said that SMECO finished installing 167,000 smart meters at homes and businesses last year. The co-op expects the new meters to improve outage response times, increase efficiency, and save money. "Smart meters represent the 'new normal' for energy companies," he said. "They are safe and secure, and exemplify SMECO's continued investment in improving customer service. We project that SMECO will save upwards of $5 million per year in operational costs."
A capital credit general refund of $3.7 million was issued to members this summer. "Passing savings on to members demonstrates electric cooperative values," Mr. Slater said. He also said SMECO's margins for 2017 totaled $23.4 million, and all of those funds were allocated to members' capital credit accounts. "Our board of directors is committed to refunding capital credits to members, when financially feasible," he said.
Mr. Slater continued: "We continue to focus heavily on cost reduction and performance improvement, and we have racked up some significant cost reductions of $4.2 million since we began a concerted effort in 2017. We are going to stick with this effort as we fine-tune our operation and continue to eliminate unnecessary costs while focusing on process improvement." Earlier in the year, SMECO was able to refinance $135 million at a very favorable interest rate of 4 percent through the private placement market. "Establishing this source in the capital markets allows the cooperative to obtain financing without onerous and costly government requirements," Mr. Slater said.
More than 5,400 SMECO customer-members have installed solar panels on their homes or businesses. SMECO continues to receive about 12 applications each week from customer-members who want to install solar power. Mr. Slater said, "We are excited about this green and clean resource, and we are ready to help our members consider and implement this option."
To learn more about SMECO, please visit its Leader member page.