SMCM to Host STEM-ING 2023 Event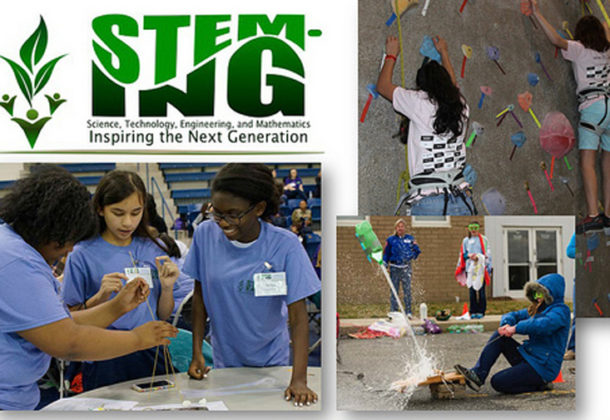 NAWCAD and The Patuxent Partnership announce that the 10th annual STEM-ING program will be held from 8:30am to 4pm Saturday, May 20, at St. Mary's College of Maryland.
The program focuses on inspiring the middle school girls in 6th through 8th grades into STEM by proving an amazing opportunity to interact with positive STEM role models in the community. In addition, the girls are engaged in fun and challenging hands-on workshops, which will activate their learning by connecting theory and practice to generate a deeper understanding of STEM and its applications in everyday life.
STEM-ING is committed to empower these young girls to realize their inner potentials through these direct exposures and also help to increase their critical thinking and problem-solving abilities.
It is open to all middle school girls in St. Mary's, Charles, and Calvert counties. Online registration is now open. Register here.
Registration fee is $10. Financial assistance is available.
Volunteers are needed for a full range of duties, including helping setup, run or assist in STEM workshops, guidance for students, etc. Be sure to register as a volunteer by Saturday, April 8, to secure a volunteer T-shirt in your size.
About The Patuxent Partnership
The Patuxent Partnership is a nonprofit member organization that fosters collaboration between government, industry, and academia to advance education through STEM-based initiatives; to advance technology through speaker programs, forums, and networking; to advance science and technology transfer through the exchange of ideas, information, and data related to technologies; and to increase workforce development through an array of initiatives.
To learn more about The Patuxent Partnership and its programs, visit its Leader member page.