SHA: Please Stay off the Roads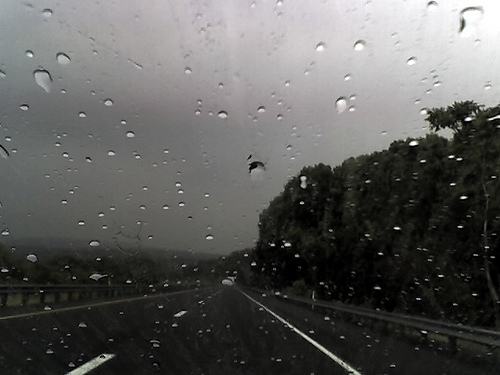 Hurricane Sandy is affecting much of Maryland and will continue to cause road conditions to deteriorate throughout the day as the eye moves closer to landfall. With the worst of the storm expected to pound Maryland with heavy rain and high winds today and tomorrow, widespread power outages and a possible blizzard in far Western Maryland are expected.
Heavy rain bands are continuing to move across the region. Winds are forecasted to pick up and gusts in excess of 60 mph are likely.
More than 640 State Highway Administration (SHA) crews are active across Maryland with an additional 1,500 SHA operations personnel prepared to respond to high water, downed trees and traffic signal issues. In addition, a blizzard warning has been issued in Garrett County in far western Maryland Monday night into Tuesday.
"Today is one of those days to follow the advice – don't travel unless you absolutely have to, " said State Highway Administrator Melinda B. Peters.  "It is worth repeating that a new law enacted Oct. 1 mandates drivers must treat intersections with non-functioning traffic signals as four-way stops.  Do not assume you or the other driver has the right-of-way; make eye contact if possible and proceed safely through the intersection."
In response to the storm, SHA is:
• SHA crews are monitoring and patrolling State roadways.  Equipment, including saws and chippers, high-water signs and sandbags are at the ready. Providing real-time traffic information and storm-related road closures through Maryland's 511 phone system and at WWW.MD511.ORG as well as www.roads.maryland.gov where you can click on CHART to see live traffic cameras.
• Programming overhead Variable Message Signs along major roadways and Traveler Advisory Radios to inform motorists of crashes, delays and route diversions. However, smaller routes prone to flooding may not be listed since they not be reported. Just because a road isn't listed as problematic on these resources, conditions change quickly, so use caution and allow extra time regardless.
Additional tips for motorists can be found on SHA's website at www.roads.maryland.gov or on MEMA's website at www.mema.state.md.us.
In conjunction with other agencies and the Maryland Emergency Management Agency (MEMA), SHA is monitoring response to the storm from the Statewide Operations Center (SOC) near BWI Thurgood Marshall Airport. During hurricanes, snow storms and other crises, the SOC doubles as SHA's Emergency Operations Center (EOC) providing access to hundreds of camera images, constant contact with field personnel and quick response to changing conditions. From the EOC, SHA communicates with local jurisdictions, neighboring states, emergency responders and the media.
For the most up to date highway traffic information, call 511 or 1-855-GOMD511 or visit www.md511.org, which also includes weather. Sign up to personalize travel route information through MY511 on the website. Remember to use 511 safely – Maryland law prohibits hand-held mobile phone use and texting while driving.
For more general – non storm specific information, follow SHA on Twitter @MDSHA and "like" us on Facebook at: www.facebook.com/MarylandStateHighwayAdministration
Source: State Highway Administration