Sequestration '14 Threatens 6,000+ DoD Civilian Jobs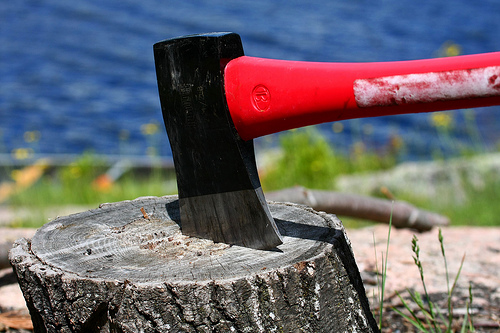 Morning Coffee is a robust blend of links to news around the internet concerning the Naval Air Station Patuxent River economic community. The opinions expressed here do not necessarily reflect those o

f the Leader's owners or staff.
A Pentagon budget plan could slash more than 6,000 civilian employees to meet sequestration restrictions in FY14, reports Bloomberg. The plan could begin implementation by mid-September if no alternatives to sequestration are enacted, reports Gov Exec, which further notes anticipated cuts in procurement and research budgets.
Cuts at the Pentagon have extended to operation estimate for the F-35, reducing the figure 20 percent to below $1 trillion. The reduction may reinvigorate international support for the jet righter, reports Aviation Week. Contributing to cost cutting efforts, Lockheed is close to an agreement with Navy to produce a 40 percent cheaper and more portable logistics and operations system for the F-35, reports Aviation Week.
Entering a second round of sea tests, the F-35B falls short of DoD procurement chief Frank Kendall's full confidence, reports Aviation Week.
The US continues to evaluate military options in Syria and key lawmakers expect some action will be taken, reports CNN. Defence Talk, citing CBS sources, reports a cruise missile is a possibility. Four destroyers positioned near Syria, reports Defense News.
The Yemen government seeks US drones and praises the ongoing cooperative use of them against terrorism, reports DefenseNews.com
NOAA to remap Atlantic floor along the Eastern seaboard in wake of Hurricane Sandy, reports FCW.
Northrop Grumman Systems Corp., San Diego, Calif., is being awarded a $27,599,424 modification to a previously awarded cost-plus-fixed-fee contract for operations and maintenance services in support of the Broad Area Maritime Surveillance – Demonstrator Unmanned Aircraft System.  Seventy percent of the work will be performed in Patuxent River, Md. and the remainder outside continental United States. Completion is expected in May 2014.  Fiscal 2013 operations and maintenance, Navy contract funds in the amount of $27,599,424 will be obligated at the time of award, all of which will expire at the end of the current fiscal year.  The Naval Air Systems Command, Patuxent River, Md., is the contracting activity.