Senior Health & Fitness Day Set at CSM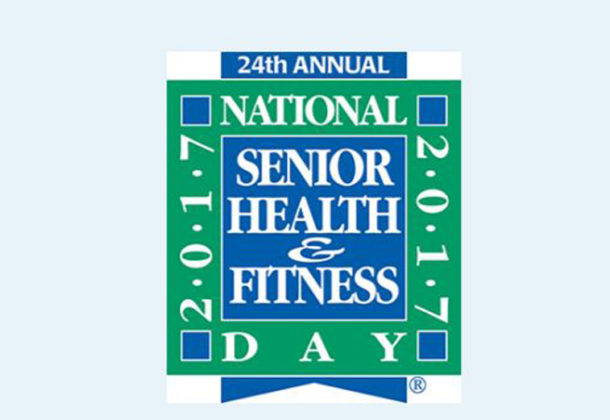 Staying healthy during the senior years can be a challenge; College of Southern Maryland's Department of Wellness, Fitness, and Aquatics is here to make sure Southern Maryland residents are up to that challenge. The college is hosting National Senior Health & Fitness Day on all three campuses from 10 am to 1 pm May 31, 2017.
Seniors are welcome to come to the Leonardtown, La Plata, and Prince Frederick campuses to learn about movement, tour the facilities, learn what the college offers for seniors, and take advantage of free health screenings. Seniors can meet with health and fitness experts and try out sample exercises designed specifically for seniors. Participants can enter to win a wellness basket, and there will be free healthy snacks.
Getting older does not mean it's time to settle down and stop moving. As people age, it becomes more and more important that they maintain balance and mobility, which can mean the difference between a healthy, happy retirement, or a retirement that is much less fulfilling.
National Senior Health & Fitness Day is a nationwide event dedicated to the health and fitness of older adults. The event is held the last Wednesday in May, which is Older Americans Month. More than 100,000 older adults are expected to participate in events at more than 1,000 locations across the country. The theme this year is "With Movement There's Improvement."
For more information about CSM's event, visit the CSM website or call Jane Pomponio at the La Plata Campus: 301-934-7551; Stacey Spalding at the Leonardtown Campus: 240-725-5371; or Melvina Frazier at the Prince Frederick Campus: 443-550-6000, ext. 6168.
Members of the community can get access to the fitness center, aquatic center and Group Ex Passport activities with an Individual Quarterly Membership. Members get to enjoy open hours in the fitness center and pool, a free equipment orientation, monthly wellness programs, and all Group Ex Passport classes. Membership is valid at the La Plata, Leonardtown, or Prince Frederick campuses. Click here for details.
For more about the College of Southern Maryland, visit its Leader member page.