Sen. Cardin Says Reversing Sequester Is a 'Long Shot'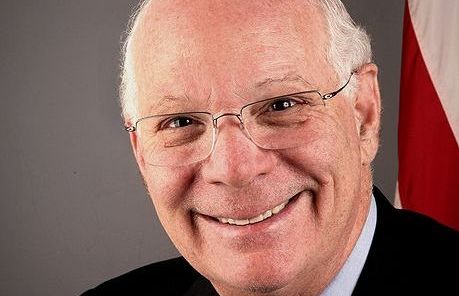 Morning Coffee is a robust blend of links to news around the Internet concerning the Naval Air Station Patuxent River economic community. The opinions expressed here do not necessarily reflect those of the Leader's owners or staff.
Sen. Ben Cardin (D, Md.) tells Washington Business Journal that reversing sequestration this year is a "long shot." Republicans are receptive to Obama's latest budget plan, which would cut the Pentagon by $100 billion, instead of $500 billion, over the next 10 years, according to Defense News.
Capt. Gordon D. Peters, currently serving as a program manager at Pax River, is promoted to rear admiral.
After 37 years of government service, Jesse McCurdy retires as the civilian chief engineer and technical authority for research and engineering at NAVAIR.
The Navy revises its UCLASS requirements (paywall) for a future carrier-based strike drone program, Inside Defense reports.
Aviation Week reports that Boeing is getting a contract to conduct additional fatigue testing on the P-8A Poseidon to determine the effects on airframe life of carrying the Raytheon Advanced Aerial Sensor radar.
NAVAIR contracts: Lockheed Martin gets $40.2 million to provide long lead-time parts, materials and components for four F-35A Lightning II Joint Strike Fighters for Japan; Raytheon gets $20.1 million more to provide AIM-9X Sidewinder mission support and sustainment activities for the Air Force, the Navy, and foreign governments; and L-3 Communications gets $12.9 million more for logistics services support of the TH-57 aircraft fleet.
Raytheon consolidates (paywall) its six business groups into four, Defense Daily reports.