Robust Year Ahead for NAVAIR UAS Programs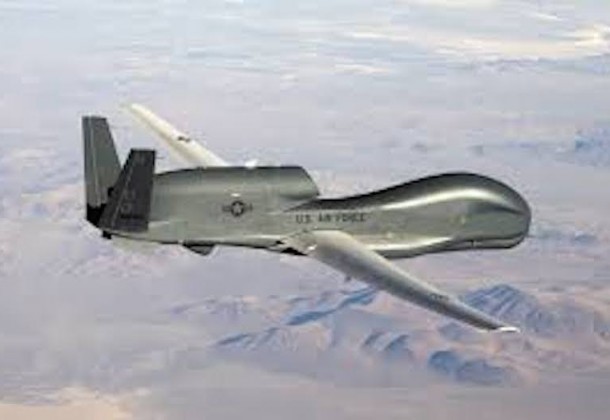 Morning Coffee is a robust blend of links to news around the internet concerning the Naval Air Station Patuxent River economic community. The opinions expressed here do not necessarily reflect those of the Leader's owners or staff.

C4ISRnet paints an upcoming year of UAS growth and development for NAVAIR UAS programs and gives a synopsis and status report on the Triton, the MQ-8B Fire Scout, and the tactical catapult-launched Blackjack currently undergoing initial production.
The 24 members of the Small UAV Coalition includes Amazon, Google and GoPro, and all of the members are looking overseas to develop their unmanned products where, reports The Guardian, regulations are less onerous than those proposed by the FAA. "The set-up in the US is not hospitable to testing," Michael Drobac, executive director of the Small UAV Coalition said.
Defense Systems reports, with 396 patents in 2013, the US Navy topped government agencies, again, in number and value of patents, based on the annual scorecard released this month by The Institute of Electrical and Electronics Engineers' Spectrum Magazine. While a very impressive governmental score, corporations are in their own league.  Apple received 1,805 patents and Google received 2,231.
Veterans Affairs has $300 million available for community organizations fighting veterans homelessness, reports Pilot Online. Three Oaks Center in Lexington Park, MD, administers VA grants for veterans struggling with homelessness.  VA officials report declining numbers of homeless veterans, with nearly 50,000 homeless veterans in 2014, which is down 33 percent from 2010.
Marine veteran Staff Sgt. Charlie Linville learned about The Heroes Project while recovering from the amputation of his lower right leg, reports the Marine Times. The foundation trains and sends wounded warriors up the world's highest peaks. Sgt. Linville has chosen to climb Mt. Everest this spring, a peak as yet  unconquered by the group.
Israel is buying 14 more F-35s, reports The Jerusalem Post, added to the 19 purchased in 2010 the 33 jets will average $110 million apiece. Initially Israel planned to buy a total of 50 JSFs. Israeli defense officials say the other 17 jets will be purchased in the future.
The Obama Administration's immigration policies versus the shutdown of Homeland Security will be the topic GOP senators are likely munching on for lunch today, reports Politico; the Republicans want to avoid a shutdown, but the Democrats not giving way on immigration. As difficult as the wrangling in the Senate, the battle looks tougher still in the House.
"The clock is ticking,"  The Hill reports Homeland Security Secretary Jeh Johnson saying Monday afternoon regarding Friday's deadline to fund his department or 75 to 80 percent of the workforce would cease receiving paychecks.
The Hill reports, House Homeland Security Committee Chairman Michael McCaul (R-TX), "I'm very concerned that a Paris-style attack could occur in the United States, anytime, anywhere." he told CNN. "And it would be irresponsible for lawmakers and policy makers to shut down this National Security Agency at this very grave time."