Remembrances and a Bull Market on Military Strikes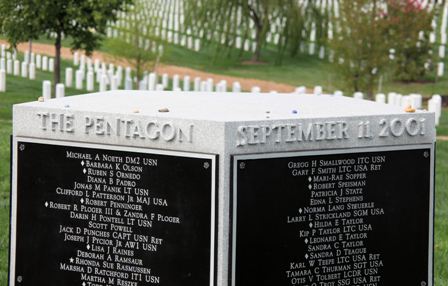 Morning Coffee is a robust blend of links to news around the internet concerning the Naval Air Station Patuxent River economic community. The opinions expressed here do not necessarily reflect those o

f the Leader's owners or staff.
Military.com reports on remembrances of 9/11 at the the World Trade Center, Shanksville and the Pentagon.
Diplomacy may work, President Barrack Obama told the nation Tuesday night, but he has asked the military to remain ready for a limited strike on Syria, reports Defense.gov. Wall Street surged on the belief that there will be a strike, reports Intercepts. Secretary of State John Kerry will meet with his Russian counterpart in Geneva today, Thursday, to assess the feasibility of a Russian proposal to remove the potential for further use of chemical weapons in Syria instead of a military strike. A Military Times survey of 750 active-duty troops find a three to one margin opposed to a military strike on Syria, reports Navy Times.
NAVAIR in Niagra Falls, NY tests autonomous aerial refueling of its UCAS-D, reports Aviation Today. Navy BAMS and Triton contribute to 100,000 unmanned flight hours for Northrop Grumman, reports the Wall Street Journal. Navy Secretary Ray Mabus warns the fleet and Marine Corps will go "hollow" if the $14 billion sequestration cuts to DoD go through, says Navy Times.
Defense Tech reports on recently declassified documents showing NSA broke more rules than yet unveiled and tried a cover-up to avoid detection. The Atlantic calls for reforms as it takes on NSA chief Keith Alexander.
NAVAIR is looking into the second-hand aircraft business for their Sikorsky SH-60Fs as they are replaced, reports Rotor & Wing magazine.
Former university president Jo Ann Rooney nominated as undersecretary for the Navy, reports Defense News.
NAS:Jax installs new rinse rack for P-8 Poseidon to fight corrosion, reports Jacksonville.com.