Register for Partnership's Annual Meeting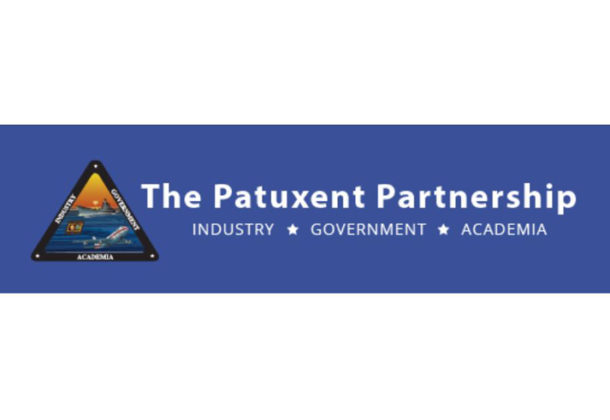 The Patuxent Partnership will hold its annual meeting on Tuesday, Oct. 31, 2017, at the Southern Maryland Higher Education Center in Center Hall in Building 2 at 44219 Airport Road in California, Maryland.
There will be presentations by the Partnership's Executive Director Bonnie Green. Ms. Green will provide a "year in review" of TPP initiatives, outreach, and programs from 2017. Attendees will be the first to receive TPP's 2017 annual report.
Those in attendance will hear from a few TPP members who support workforce development and community engagement in St. Mary's and Calvert counties. Some of the speakers will be:
Dr. Regina Faden, executive director of Historic St. Mary's City, who will speak about the National Historic Landmark and popular tourism attraction in Southern Maryland.
Gene Townsend will speak about Rotary Club International's Rotaract program for young leaders ages 18 to 30 to exchange ideas with leaders in the community, develop leadership and professional skills, and have fun through service.
Nancy Easterling, executive director of Historic Sotterley.
Sherrod Sturrock, director of the Calvert Marine Museum.
Check-in will begin at 7:30 am. Coffee will be served. The program will be from 8 to 9:30 am.
There is no cost for this program. Advance registration is requested to manage catering and seating. Click here to register.
Other upcoming events
NAWCAD is planning an Industry Day for Wednesday, Oct. 25, 2017. The event will begin at 8 am at the Southern Maryland Higher Education Center at 44219 Airport Road in California, Maryland. The event is being held with the support of The Patuxent Partnership.
NAWCAD's Industry Day will offer programs that are valuable resources for attendees. Regional defense contractors and industry players have been filling out a survey to bring attention to the types of programs they want to see, and the agenda for Industry Day will reflect the results of that survey.
The event is free to attend. Register here.
The NAWCAD team supports engineering, research and development, and testing of all Navy and Marine Corps air vehicle systems and trainers. The organization manages test rangers, labs, test facilities, and aircraft that have been deemed necessary to support the acquisition requirements of the US military. NAWCAD provides many services to the Department of Defense, federal government agencies, and non-federal customers.
According to its website, NAWCAD's products and services include avionics, aircraft, air-launched weapons, cruise missiles, electronic warfare systems, unmanned aerial vehicles, training equipment, launch and arresting gear, and all of the power equipment that is related to the US Navy and the Marine Corps.
The Arctic Domain & National Security with the Patuxent Defense Forum is set for Dec. 12. Register here.
Collaboration & Strengthening Partnerships: Pax River, Indian Head, and Dahlgren will be held Jan. 9
About The Patuxent Partnership
The Patuxent Partnership works with government, industry, and academia on initiatives in science and technology, hosts programs of interest to NAVAIR and the broader DoD community, and supports workforce development including education initiatives and professional development. Call 301-866-1739.
To learn more about The Patuxent Partnership and its programs, visit its Leader member page.