Putin Touts Invincible Nuclear Weapons as Russian Elections Near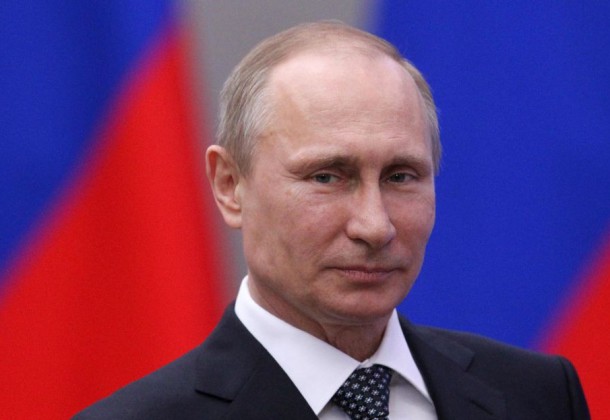 Morning Coffee is a robust blend of links to news around the internet concerning the Naval Air Station Patuxent River

economic community. The opinions expressed here do not reflect opinions of the Leader's owners or staff.
Defense News reports on Russian President Vladimir Putin's unveiling of several new types of nuclear weapons, and infinite-range missiles which can not be intercepted. Defense News further reports skeptical westerners, but includes the warning from Deputy Defence Minister Yury Borisov, "This is no bluff." The country's defense ministry released video footage which showed the high-precision Kinzhal missile detaching from a MiG-31 supersonic fighter jet and darting across the dark sky, leaving a fiery trail behind, reports dw.com.
The Army and Air Force Exchange officials reversed their firearm policy and will restock ammunition magazines with capacity for more than 11 rounds. The reversal was based on input from customers, reports Military Times.
The US could scale back its footprint at the strategically important Incirlik Air Base in southern Turkey, a critical launching pad for the air campaign against ISIS, reports Military Times. Friction is growing out of opposing objectives of the US and Turkish President Recep Erdogan.
"It's better than any care package." A one-of-its-kind military program lets service members far from the battlefields help their wounded comrades by forward-deploying their own blood, reports Stars and Stripes. "The No. 1 thing people can do to save lives when they're not in theater is to give blood," said Col. Walter M. "Sparky" Matthews, a flight surgeon and commander of the US military's medical task force in Afghanistan.
Sexual assaults involving children on military bases, that would be addressed by juvenile rehabilitation and punishment programs in civilian life, get lost, Military Times reports on the findings of an Associated Press investigation.
Task and Purpose has this retro Army training video for Vietnam-Era door gunners.
Video shows an apparent encounter between a Navy pilot and UFO as reported by The New York Times.
NavSec Richard V. Spencer says an ongoing Navy audit of equipment purchases and payroll is already guiding financial decisions, reports USNI. A Navy spending audit has long been a request from Sen. John McCain (R-AZ), chair of the Senate Armed Services Committee.
How much time individual sailors spend away from home might surprise you, reports Navy Times.
Contracts:
Lockheed Martin Corp., Lockheed Martin Aeronautics Co., Fort Worth, Texas, is being awarded a $1,463,152,389 not-to-exceed modification to a previously awarded advance acquisition contract (N00019-17-C-0001) for long lead material and parts for low rate initial production (LRIP) of F-35 Lightning II air systems in support of the Air Force, Marine Corps, Navy, non-US Department of Defense (DoD) participants; and foreign military sales (FMS) customers. This modification provides for 145 Lot 13 aircraft for the Services, non-U.S. DoD participants and FMS customers; and 69 Lot 14 aircraft for the non-US DoD participants and FMS customers. Work will be performed in Fort Worth, Texas (30 percent); El Segundo, California (25 percent); Warton, United Kingdom (20 percent); Orlando, Florida (10 percent); Nashua, New Hampshire (5 percent); Nagoya, Japan (5 percent); and Baltimore, Maryland (5 percent), and is expected to be completed in December 2018. Fiscal 2017 advanced procurement (Navy and Air Force); fiscal 2017 aircraft procurement (Marine Corps), non-US DoD participant; and FMS funds in the amount of $1,463,152,389 will be obligated at time of award, none of which will expire at the end of the current fiscal year. This modification combines purchase for the Air Force ($346,801,667; 24 percent); the Marine Corps ($165,939,840; 11 percent); the Navy ($47,734,591; 3 percent); and the non-US DoD participants ($636,890,291; 44 percent); and FMS customers ($265,786,000; 18 percent).  The Naval Air Systems Command, Patuxent River, Maryland, is the contracting activity.