Prowler Flies on Biofuel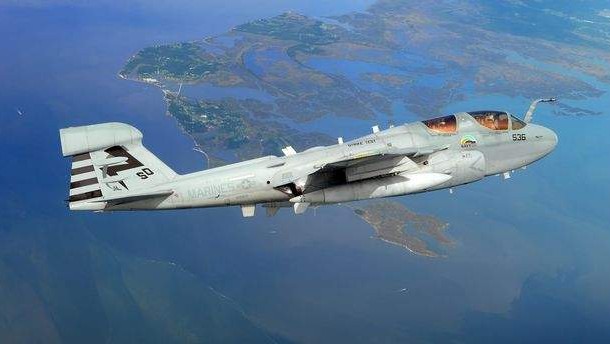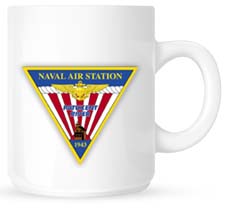 Welcome to Morning Coffee, a robust blend of news links from Naval Air Station Patuxent River, NAVAIR, the Pentagon and beyond. The Leader provides this link feature as a survey of the news affecting the local military economy. The opinions expressed here do not necessarily reflect those of the Leader's owners or staff.
E-6 Prowler the latest NAVAIR jet to use biofuel.
How did 4.2 million people get security clearance (PDF)?
Deficit-cutting Dems depend on defense donors. Proposed cuts are not evenly distributed between programs. OMB warns that further cuts could result in civilian employee furloughs (PDF). The number of government and contacting jobs that could be cut is a bit fuzzy. Mullen warns that Congress' failure to compromise on debt would break the military. House failed to pass continuing resolution ahead of a week long recess. Sen. Johnson wants to save $1.4T over 10 years (PDF) by cutting the workforce 10 percent through attrition, freezing civilian pay until 2015 and cutting the contractor workforce by 15 percent. Has the defense-cutting hysteria reached its peak?
Lockheed to warn Senate on JSF costs (subscription required) next week.
Under austerity, everything old is new again. New weapons might not have anyone to manufacture them.
UTC paying $16.4 billion ($18.4 including assumed debt) for Goodrich. Is L-3 inflating its goodwill on the balance sheet? Lockheed Martin boosts dividend (subscription required) and share repurchase authority.
Contracts! L-3 gets another $48.7 million for C-12 Huron maintenance, Northrop gets $17 million to weaponize the Fire Scout and Bell gets $10 million for H-1 upgrades.
Marine Super Cobra helo crashes in California (subscription required).
New bill would create ID card for all veterans, not just retirees.
Military struggles to find helium for spy blimp surge.