Previous Champ Reclaims Where in the World Title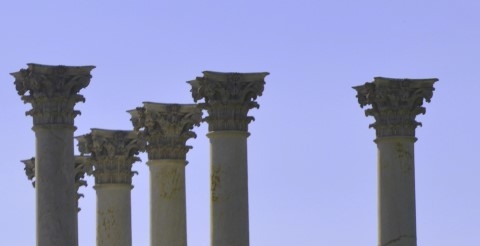 Posted by 
JefClarkArt
Choose Local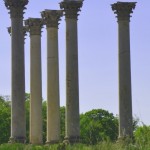 Well, it was bound to happen: St. George Island resident Chris N, most devoted fan of Where in the World Is That?  reclaims the championship ring!
Chris immediately pegged the last posting in the photo contest as the wax model of the US Capitol Building on holiday display in the Botanical Gardens on the Washington Mall.  There have been winners from North Carolina, across Southern Maryland, Washington and London, but only Chris can be considered the reigning champ.
This double cycle of victory is a direct product of his determined approach to the contest and his nearly unbroken string of posting credible (well, mostly) guesses. Prizes from the archives of JefClarkArt will soon be on their way to Chris along with a letter of appreciation from the contest's panel of judges.
Speaking of prizes, we are still waiting to hear from Jack who recently IDed the photo on display as one of the planes seen at the Naval Air Museum in Lexington Park.  Jack needs to send an e-mail [[email protected]] with his USPS mailing address so that a prize can be sent.
Since its launching last March the photo contest has engaged hundreds of readers of The LexLeader as they have pondered the where and the what of photos taken across the historic district of Southern Maryland, of the September 11 Memorial in New York, one of the Tall Ships commemorating the Fort McHenry Battle in the War of 1812 and an ancient gas pump at Cecil's Mill, among many others.
As noted in last week's extra Where in the World is That?, JefClarkArt goes on sabbatical to re-charge his creative batteries and to explore new territories during a photographic sojourn to Ancient Abyssinia (Ethiopia).  There will be shots from that adventure to share with LexLeader readers, for sure.
The panel of judges managing Where in the World would like to wildly mix up things in terms of subject matter and difficulty.  Some editions are softball, others more complex.  The recent plane shot fell into the softball category.  No such luck this time around, readers: you are going to have to think outside the box.  The shot accompanying this article will require a little more thought and imagination if you want to nail it.  The only clue is you better think of options beyond the county line.  Good luck to one and all.  (And please note that some 39 readers posted guesses last time around, so assume you've got competition.)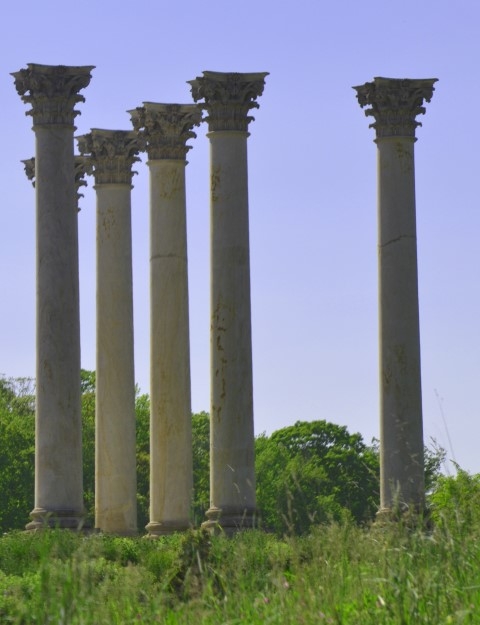 The form found at the end of this article allows you to easily submit your guess.  The first reader to submit the right guess as to the identity and whereabouts of the scene displayed in the photograph will receive a modest gift from the archives of JefClarkArt, as Chris N now knows.  (Note: completing the form does not lead to any mailing list business; we promise.)
Amateur photographer Jeffrey Clark launched JefClarkArt from his studio on St. George Island in 2011.  By going to his website and clicking on the Flickr Photostream option, readers can view and perhaps purchase an intriguing array of photographs taken across Southern Maryland, Nova Scotia, South Africa, Baltimore, Washington, Antietam Battlefield and now the Pacific Northwest and Appomattox Court House.  There are lots of St. Mary County scenes to be found there.  He occasionally takes on customized assignments for clients and has positive customer references to offer.
Note that there are large and small, framed and unframed, photographs on sale for the holiday season, as well as note cards and postcards.  LexLeader readers are offered a 10 percent discount on all sales—and the prices are reasonable in any case.  E-mail [email protected] for details.
##