Prepare Now for a Spring Home Buy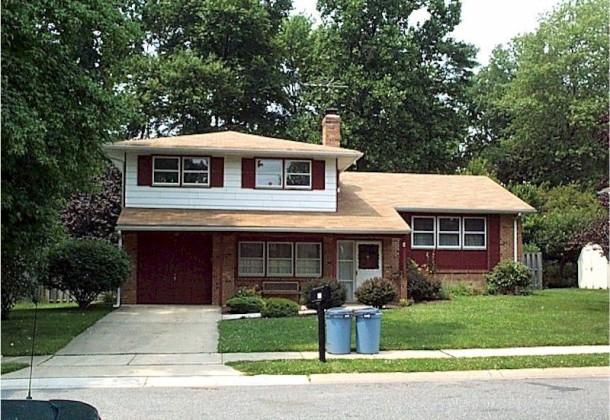 Seasonality plays a huge role in the housing market, says the National Association of Realtors, and that spring spike in housing activity is fast approaching in Southern Maryland, says Barry Friedman of Primary Residential Mortgage Inc. in California, Maryland.
"Spring can be the very best time to enter the housing market for the well-prepared buyer," Mr. Friedman says.
Zillow research concurs and recommends how to prepare: Do your research. Select your agent. Pre-qualify for your mortgage.
Traditionally April and May see more buying and selling activity in the housing market than any other time of the year. And in a market where the inventory is short of demand that means the savvy buyer can make the deal before the unprepared.
"The spring market has really hit," says Michelle Camaioni of the Grateful Agent Team at ReMax. "And the pricing is advantageous to buyers. Buyers are still getting closing help and making contracts below price. And new housing is still attractive."
In Southern Maryland, year-to-year statistics collected and collated by the American Association of Realtors®, show a Southern Maryland housing market regaining its footing. In Calvert and St. Mary's counties, after two years of falling prices, home prices rose in 2016. And Charles County home prices continued to incrementally rise in average price to $274,000 in 2016, Calvert was $311,480, and St. Mary's $271,824.
"There is a definite uptick in buyers, and houses that are priced right," emphasizes Tammy Vitale, Realtor/GRI of RE/MAX One. "I just had a contract on a house in Southern Calvert within 24 hours. The biggest problem I'm seeing right now is the $275,000 to $325,000 market in North Calvert. Not much there if you're looking."
"Now is an excellent time to visit PRMI," Mr. Friedman says. PRMI is one of the nation's largest privately owned home mortgage companies. The Southern Maryland branch was founded and staffed by experienced lending specialists with a wide variety of expertise and familiarity with the Southern Maryland market.
"Collectively we are able to provide exceptional service while offering a broad menu of loan programs," Mr. Friedman says. "We can address customer needs with some of the most competitive rates in the country. There is no cost to you to come in, meet our team, receive some consultation from one of our experts."
PRMI has experts to help you whether you are looking for a home mortgage refinancing, an FHA mortgage, consultation on mortgage loans, or mortgage rates. Primary Residential Mortgage Inc. makes all types of mortgage loans, including Purchases and Refinances for Primary Residences, Second Homes, and Investment Properties. The California, Maryland, office also can originate conventional and Jumbo loans in Southern Maryland.
Ms. Vitale suggests anyone interested in buying a home visit lenders and real estate agents in making their selection. "Find a great agent with whom you click. Interview several," she says. The same with lenders. "Just like agents, find one who is willing to work with you where you are."
Meet the entire Southern Maryland PRMI Team, keep up on their successes, community outreach, and the latest in mortgage news on their Facebook Page. Primary Residential Mortgage Inc. is at 23131 Three Notch Road, Suite 201, California, MD  20619; 301- 737-0001.
To learn more about Primary Residential Mortgage Inc. in California, visit its Leader Member Page.