The Power of Information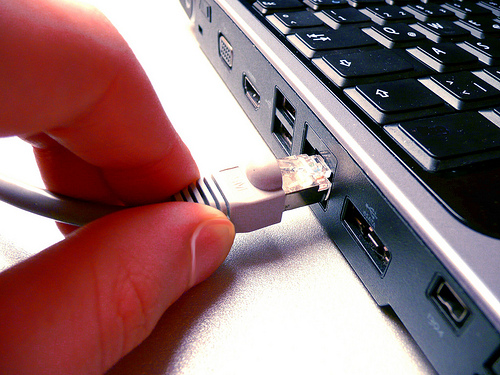 Posted by RMC, Inc.
Pax Leader
In modern management, as in modern warfare, real-time actionable information can be more valuable than physical assets.
"The value of real-time actionable information has frequently been recognized as one of the most important things for more than 30 years" said Mike Colina, board chairman of Resource Management Concepts, a Lexington Park, Maryland contractor that specializes in developing decision-support information and information systems out of mounds of data.
Colina used the evolution of Navy fighter aircraft as an example of how the area of data/information management has increased in volume and complexity. He compared the dated F-14 Tomcat and its integrated missions systems (then 1970's advanced technology) with the development of today's Joint Strike Fighter integration of its array of sensors, processors, displays and networking capabilities.
This increased weapons systems complexity is mirrored in today's management systems of many military and federal agency organizations. Today, information technology touches every aspect of federal and corporate organizations' operations management. It certainly does within the operations of RMC.
"Everything we do is supported by IT," Colina said. "We are a completely IT-integrated company."
RMC's information technology capabilities portfolio ranges from information assurance, applications development, system's IV&V, system's networking, ".gov" web hosting and modeling and simulation.
Much like it does with its mission assurance work, RMC applies its systems management abilities to designing, developing, implementing, maintaining and auditing customers' computer networks. RMC's information assurance (IA) duties include developing program management plans and programs, performing network scans, patching software, authorizing network computers and ensuring that policies are being complied with to keep a client's network functional, secure and DoD 8570 Compliant.
"It's the same approach," said RMC President Rich Gast, noting that the company's management philosophies are transferable to information technology. "It's a total systems management approach."
"Everything that we are doing is program management," Colina said. "We provide a different set of eyes, with a focus on optimization." The company also maintains the Research, Development, Test & Evaluation network for a local military facility. It hosts a .gov site for one of its federal agency clients. And it built NAVAIR Range's Sonic Boom Prediction Tool extending the DoD's PCBoom application by developing a user interface for range users.
The company is continuing the development of applications and tools to support tablet computer applications to streamline its own mission assurance, environmental and safety, and management operations audits for its customers.
"We have staff all over the country providing program management support and performing management audits," said CEO Kevin Cooley, noting that making the audit outcomes a more portable and networked process greatly increases efficiency." You have got to pursue every opportunity to improve cost and operations efficiency."
RMC's leadership agrees that what is important about information technology and awareness to the systems management process is that the data is properly collected, processed, stored and presented. Rather than a mound of data books, RMC presents its customers with a sustainable system which produces actionable information.
When you boil it down, Gast said, "Information is data that has been processed to be of value to the user. RMC provides 'Best Value' by insuring that the entire information systems life cycle has been considered and optimized! RMC provides 'outside of the box' perspectives to provide 'creative solutions and proven results' for our client's complex programmatic requirements. That is our corporate trademark and our reputation!"
In other news, the Resource Management Concepts, Inc. Team wishes to congratulate Judge David Densford on his recent appointment by Governor O'Malley to serve on the 7th Circuit Court in St. Mary's County!