From Pax to UAS, Wildewood Has the Right Space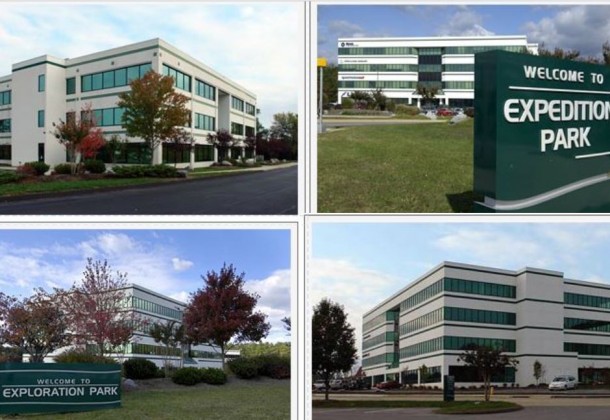 Posted by
Wildewood Group
Wildewood Group  is preparing a broad range of creative office space solutions to accommodate the business growth in Southern Maryland; including a new release of flexible office space sized to meet the demands of small start-up companies.
With the changing market environment and the anticipation of Unmanned Aerial Systems testing located at St. Mary's County airport, many new business opportunities are being created to connect the private sector and government contractors with the Navy Base.  Whether large or small, Wildewood Group has office and or office/lab/warehouse space available for single office needs all the way up to full building occupancy.
The incredible interest in unmanned systems has sparked opportunity right here in Southern Maryland. The UAV testing is seen as a gateway to the anticipated research, development, and privatizing activities that will follow the completion of the University of Maryland research facilities planned for the Southern Maryland Higher Education Center in the Wildewood Technology Park.
For more than 30 years Wildewood Group has built and managed the type of office and lab space required by government contractors associated with the missions carried out at the Pax River naval base. Wildewood Group, consisting of Wildewood Property Management and Wildewood Builders, is familiar with how new technologies grow when sparked by something as significant as the new UAS testing associated with the St. Mary's County airport.
With premier office space, Wildewood Group is ready to meet the needs of a company's first branch office in Southern Maryland as well as companies just starting up alongside the new UAS industry. Larger space needs are available as well, not only assuring larger businesses the square footage required, but also meaning Wildewood Group can accommodate their tenants' growth.
Wildewood Group has developed, leased and managed more than 1.5 million square feet of office, retail and warehouse space throughout the Southern Maryland region. The firm has the capability of growing branches into full offices and start-ups into major players. In addition to properties near the airport, the majority of their premier office space is located along the five-mile corridor between the airport and Naval Air Station: Patuxent River. Their properties at Expedition Park are the closest to the air station's main gate in Lexington Park, MD.
Wildewood Builders' developed its office construction expertise based upon the technical and security requirements of the government contracting industry that serves the missions operating out of  NAS:Patuxent River and elsewhere in the world. Their properties include workable and pragmatic solutions for a wide variety of research, technological, and security needs.
Wildewood Group has the variety of space and right combination of Southern Maryland knowledge and industry knowledge to provide the most advantageous location and best position for your business to grow in Southern Maryland.
To let their expertise begin to work for you, contact the Wildewood Group at PO Box 750, California, MD 20619; by phone: (301) 863-6655 or via their website.