Pax Partnership Names New Board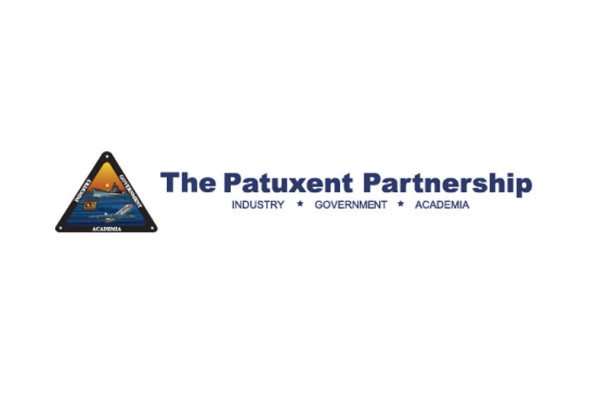 TPP Holds Annual Meeting
Each year, The Patuxent Partnership's annual meeting focuses on bringing important information into the spotlight for the Southern Maryland community. From the Connected Warrior Foundation in 2014, to Operation Tohidu and Greenwell Foundation in 2015, the information provided has proven to be beneficial.
Late last month, TPP hosted its 2016 annual meeting with the topic this year being "Innovation in Southern Maryland." The topic allowed guest speakers Dr. Rebecca Bridgett, St. Mary's County administrator, and John Wasilisin, president and chief operating officer of Maryland Technology Development Corporation (TEDCO), to focus on three key areas for Southern Maryland: economic development, technology innovation, and the current progress of the recently announced incubation space to be built at the St. Mary's County Regional Airport.
Before both presenters gave their briefs, Gene Townsend, president of the TPP Board of Directors, and Bonnie Green, TPP executive director, gave remarks. Townsend expressed his gratitude for all that TPP members, board members, volunteers, and staff do for the community with gave thanks to board members who are stepping down as well as current and continuing board members.
Next, Townsend introduced newly elected board members for the 2017 term. This year, seven extraordinary TPP members were elected to the board:
Rebecca Bridgett, St. Mary's County administrator
Adam Hammett, HTii
Jackie Marsteller, Marsteller LLC
Ed Rule, Navy Systems Inc.
J.D. Fassett, Georgia Tech Research Institute
Frank Schenk, Autodesk
Michael Wick, St. Mary's College of Maryland
Three board members also were elected to the TPP executive committee:
Treasurer, Ray Wernecke, Booz Allen Hamilton
Secretary, Kal Leikach, Sabre Systems
Member at Large, Adam Hammett, HTii
Returning board members include:
President, Gene Townsend, GT Financial Services Inc.
Vice President, Ajay Sehgal, KBR Wyle
Chuck Angus, Raytheon
Randy Loyer, PwC
Retired RADM Steve Eastburg, Smartronix
Tracy Harris, College of Southern Maryland
Linda Vassallo, Calvert County Economic Development
Retired RADM Bert Johnston
Mike Johnston, PAE
"This is your TPP Board or Directors," Mr. Townsend exclaimed.
Ms. Green was next up with a brief overview of TPP's activities over the past year. The Pax River Tech Demo and Update Day, "Harnessing the Power of Big Data," COMFRC update, and the continuing Office of Naval Research Grant were all topics covered by Green.
Those who would like more information about TPP's activities, the 2016 annual report is now available at their offices. Information on upcoming programs can be found using the link listed above.
Dr. Bridgett was able to layout the current state of the St. Mary's County Technology Business Incubator. She said there are three main goals with the project, "technology commercialization, diversification of the local economy, accelerating the growth of the local aviation industry technologies and pivoting the economy towards technology related industries while supporting technology entrepreneurs."
The incubator is designed to have prototyping and fabrication capabilities, electrical fabrication, workstations for software development, wet lab space, and general office equipment housed in a 6,000-square-foot space located at the St. Mary's County Regional Airport. This will give entrepreneurs access to shared runway space.
The county is planning to open the incubator in spring 2017 serving between six and 12 start-up businesses.
Mr. Wasilisin provided an overview of TEDCO and the support it provides to new business ventures. TEDCO is made up of a number of different parts from mentoring and education programs to active funding programs TEDCO has awarded $22 million to start-ups since 1998. Over 14 years, TEDCO has made 400-plus seed investments with $1 billion follow-on funding, a 45.5:1 ratio.
"We have the highest follow-on funding ration in the country," Wasilisin said. "No one is close to us; Ohio is second with a 13:1 ration." TEDCO is also involved with the development of the new St. Mary's County Technology Business Incubator.
TEDCO's mentorship and education programs include subjects such as executive excellence, portfolio workshops, business plan critiques, and pitch development and coaching. "We want to see you succeed," Wasilisin said.
Locally, Angela Singleton is the TEDCO representative for St. Mary's County. If you would like more information about TEDCO or would like to contact them about a business opportunity, visit TEDCO's website here.
About The Patuxent Partnership
The Patuxent Partnership works with government, industry, and academia on initiatives in science and technology, hosts programs of interest to NAVAIR and the broader DoD community, and supports workforce development including education initiatives and professional development. Call 301-866-1739.
To learn more about The Patuxent Partnership and its programs, visit its Leader member page.